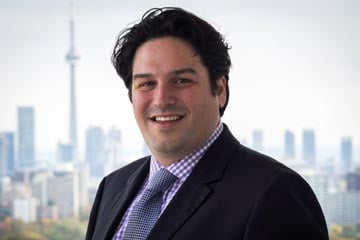 The Canadian Judicial Council has concluded that allegations of conflict of interest concerning three judges are unfounded.
The allegations were part of reportage by the Canadian Broadcasting Corporation, and related to judges' attendance at privately sponsored receptions or conferences.
In its
review
, the CJC said the judges — Justice Denis Pelletier of the Federal Court of Appeal, and Chief Justice Eugene Rossiter and Justice R.S. Bocock of the Tax Court of Canada — had done nothing wrong.
"The Honourable Michael MacDonald, Chief Justice of Nova Scotia and Chairperson of the Judicial Conduct Committee of Council, carefully considered all allegations involving the three named judges and sought comments from them," said a CJC news release, which indicated the allegations will not receive further review.
The judges were under scrutiny for attending social events at an International Fiscal Association conference in Madrid in September 2016.
The conference had been approved as serving an educational purpose for judges involved in tax law matters.
In Pelletier's case, the judge was under scrutiny for going to two evening social events at the conference. The conference was partially sponsored by KPMG, which was not a party in disputes before the Tax Court of Canada, but had clients who were. KPMG was also not involved in any disputes before the Federal Court of Appeal in that time period.
"[A]ny suggestion of conflict of interest that would approach misconduct must be dismissed," said a letter to an unidentified CJC complainant, on Pelletier's conduct.
In Bocock's case, the complaint centred on his attendance at a cocktail event held by Dentons LLP, while he was the case manager on an appeal before the Tax Court of Canada involving KPMG and the Victoria-based Cooper family.
Dentons LLP was involved in acting for the Coopers, but Bocock was unaware of the firm's involvement and later chose to recuse himself from the matters.
"I have reflected on this entire matter….The potential for a conflict of interest in this matter seems remote; however, through inadvertence, the portrayal of a potential conflict, where all the facts are at first unknown, is possible," said Bocock, in a letter sent to the complainant.
"As such, there are consequences, costs, and reputational risks to the judge, the judiciary and the administration of justice as a whole. Prudence and best practice would suggest that, in future, refraining from attending such off site sponsored conference receptions is a better and wiser choice. I certainly intend to follow this prudent conduct in the future."
Lastly, in Rossiter's case, the complaint focused on the judge's choice to briefly attend a conference reception. Rossiter also later told people at a November 2016 Canadian Tax Foundation conference that he would continue to go to receptions, stating, "We will have pizza and we will have wine and lots of it." However, MacDonald said the remarks were in jest, and concluded no further review is needed.
"Chief Justice MacDonald considers that Chief Justice Rossiter's remarks about pizza and wine are regrettable. However, his controversial remarks were meant as a joke as part of his address on accessibility and involvement of judges in public events," said the letter to the complainant. "In that context, Chief Justice MacDonald is of the opinion that Chief Justice Rossiter's remarks do not warrant further consideration by Council."
Vern Kirshna, counsel at TaxChambers LLP, says he felt the CJC came to the right conclusion.
"Judges should be encouraged to attend educational and professional functions and keep in touch with professional developments. They should not have to live cloistered lives like monks, and out of touch with reality," said Krishna.
Krishna said "judges are quite capable of retaining their objectivity and independence."
"The Chief [Justice's] remarks were made in jest, and would be interpreted as such by anyone with a modicum of humour," he said.
Brendan Siegal, principal of Siegal Tax Law, also says in his opinion MacDonald's conclusion was just. However, he says it's caused a chill effect on judges' attendance at professional events, which is unfortunate.
"As of a result of these articles and this investigation, there has been a noticeable tightening up," he says, which is a "loss to the community."
"The way that the media have been portraying government officials meeting with practitioners and with judges in completely social settings as a negative, I think is completely off base."