American companies have yet to wake up to Canada's stringent anti-spam law, according to a
report
by Fasken Martineau DuMoulin LLP.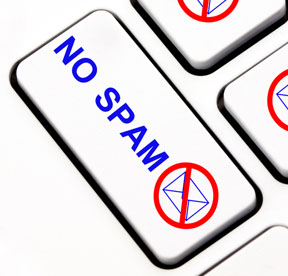 Bill C-28
, or CASL, as it's become known, received Royal assent in December 2010, but has yet to come into force. When it does — likely January 2013 — it will contain some of the toughest anti-spam provisions in the world, banning senders from delivering unsolicited commercial electronic messages without receiving express or implied consent from the recipient.
It applies to all messages sent from, or received in, Canada, which means American firms marketing in Canada fall under its jurisdiction. Yet the Faskens' study released today, found 60 per cent of American marketing executives were completely unaware of the new law.
"The bottom line is the U.S. doesn't really know about the law, and they should try to become more knowledgeable before it comes into force," says Charles Lupien, a lawyer in Faskens' Montreal office, and one of the study's authors.
And even among those with some knowledge of the bill, around a quarter were unaware of the potentially spectacular fines that can be levied under the law.
Individuals who breach the law can face penalties of up to $1 million, while corporations are liable for as much as $10 million. Officers and directors may also be held liable if they participated in, or acquiesced to the breaches. The act also creates a private right of action for CASL violators, paving the way for potential anti-spam class actions, with remedies capped at $1 million per day.
"Once you get people that do actually know, to say they're not happy about it is an understatement," says Lupien.
The Canadian law is more stringent than its U.S. counterpart, 2003's
CAN-SPAM Act
, meaning most U.S. firms will not be compliant when CASL comes into force. CAN-SPAM allows companies to send messages unless consumers opt-out with an unsubscribe mechanism. CASL reverses the onus, requiring recipients to opt-in by consenting up front.
Lupien says some companies are waiting to see how strong enforcement will be, especially for non-Canadian senders, but others will simply abandon Canadian marketing efforts rather than going through the hassle of purging existing mailing lists of contacts where consent can not be proved.
"They're saying, 'never mind, we'll stick to sending post cards in the mail, and do telemarketing instead,'" says Lupien.