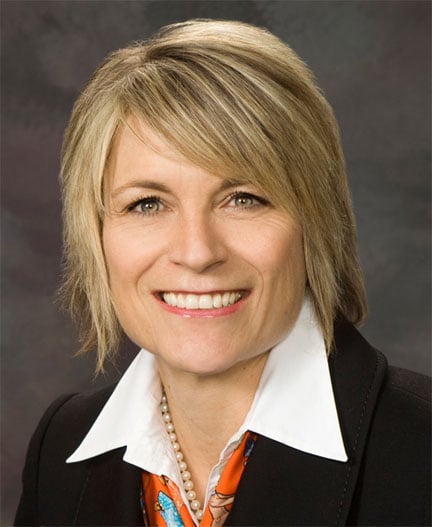 All lawyers have heard of the public's need for increased access to justice and the growing demands this places on the legal system. All lawyers know they have a social and professional responsibility to assist individuals who need legal services but who cannot afford them.
In-house and government counsel can join their private practice colleagues in answering the call by providing
pro bono
legal services to low-income Canadians.
This likely raises some questions. Here are the answers.
The stick: Why should all lawyers do pro bono work?
Canadians are increasingly unable to afford a lawyer to help navigate the complicated language and procedures of our legal system. They are being forced, in droves, to self-represent. In 2012,
Canadian Lawyer
magazine determined the average cost of a two-day civil trial is $24,387. With 75 per cent of Canadians earning under $50,000 in 2009, there is a pressing need for affordable legal services.
As seen in other Commonwealth jurisdictions, there are profound consequences if the public loses faith in the legal profession's ability to serve their interests: we may lose our ability to self-regulate. Lawyers have a monopoly on the practice of law, and with that comes a duty to exercise our skills in the public interest. The Federation of Law Societies' Model Code of Professional Conduct, adopted in seven provinces, encourages lawyers to enhance the profession's standards and reputation by providing
pro bono
legal services. In-house counsel are not exempt from this duty.
The horse: How can in-house counsel join in?
In response to the demands for access to justice, some law societies in Canada have adopted professional conduct rules to facilitate in-house counsel delivering
pro bono
services. In Alberta, for example, insurance coverage extends to corporate and government lawyers when providing
pro bono
services through a non-profit legal services provider. There is also a practising status of 'active for
pro bono
only' whereby retired or non-practising lawyers can pay a nominal annual fee to insure their
pro bono
legal activities. Similar insurance coverage is available in British Columbia, Ontario, and Saskatchewan.
In-house counsel may believe they do not have the expertise to help with the types of issues facing low-income Canadians. The truth is every lawyer already has the skills to make a difference. By virtue of our education and practice, every lawyer knows how to identify legal issues, comprehend the language of legislation and contracts, and understand a client's needs. These skills are transferrable to virtually any area of law and an undeniable resource for the public. Something every lawyer, not just corporate counsel, should remember is the client's perspective: their alternative is no help at all.
The carrot: What is in it for in-house counsel?
Beyond helping deserving clients and the profession as a whole,
pro bono
offers excellent opportunities for professional and personal development.
Camaraderie:
Getting out of the office and doing
pro bono
work is a great way to network with private practice lawyers. Federal Department of Justice lawyers have been advising low-income clients on landlord and tenant matters, with training and on-going support provided by the Edmonton Community Legal Centre and private practitioners. The Justice lawyers discovered early on they enjoyed interacting with non-Justice lawyers and requested even more opportunities to work together.
Skill development:
Volunteering in a legal capacity provides a chance for in-house counsel to not only hone existing skills and knowledge, but also build new expertise. British Columbia's Access Pro Bono offers regular substantive training sessions to lawyers participating in their programs. Through their Wills Clinic Project, federal and provincial government lawyers draft and execute wills for low-income seniors and people with terminal illness. Through a Pro Bono Law Ontario program, lawyers from the Royal Bank of Canada represent children who arrive in Canada unaccompanied by adults. Immigration lawyers from McCarthy Tétrault LLP are on hand to advise their in-house counterparts.
Personal fulfilment:
Few things feel as good as helping people without expecting something in return. Helping people is why many of us went to law school in the first place. Of particular relevance to in-house counsel, doing
pro bono
work makes practising law personal. It means getting out of the office and choosing to represent a deserving person instead of the same old corporate entity. And still no billable hours!
Lawyers doing
pro bono
work immediately feel the results of their contribution. After receiving free legal advice through Alberta's Civil Claims Duty Counsel, one client told the volunteer lawyer, "I really had been losing faith in the legal system and did not think much of lawyers. You guys today really turned me around." Of course, that made the lawyer's day too.
Gillian Marriott is the executive director of Pro Bono Law Alberta.