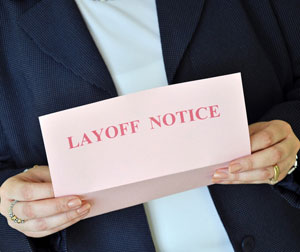 The Ontario Court of Appeal has upheld a
decision
regarding a termination clause in an employment agreement involving a man who accepted two-weeks notice from his employer then claimed damages saying he was wrongfully dismissed.
In
Musoni v. Logitek Technology Ltd.
Bernard Musoni worked for Logitek for two years and five months as a bilingual customer support agent starting in October 2005. When his employment was terminated, without cause in March 2008, he received two-weeks notice pay and deposited the cheque for $1,804.38.
However Musoni, who represented himself, later claimed $70,000 in damages for wrongful dismissal based on alleged wrongdoing by his employer during the course of his time at the company. In 2012, the
Ontario Superior Court
found that "none of the plaintiff's allegations against the Defendant provide a legal footing on which he can base his claim to damages."
Given the length of time Musoni worked for Logitek, he might have actually been entitled to three-and-a-half months pay upon termination of employment, not two-weeks salary, says lawyer Sean Bawden of Kelly Santini LLP in Ottawa.
"He misinterpreted what wrongful dismissal means," says Bawden. "He believed wrongful dismissal means you can't let someone go at all, which under Ontario law is just not true. He didn't plead he was entitled to more because he didn't think he was entitled, and that's really where the ball was dropped."
Musoni should have claimed the contract and termination clause was void because it was contrary to the Employment Standards Act. While it was technically enforceable at two years of employment, it would not have been six months later.
"When courts have looked at clauses like that where they are enforceable at one time but not at another point in time they have been struck down," says Hendrik Nieuwland of Shields O'Donnell MacKillop LLP. "A clause shouldn't be enforceable because an employer happens to pull the trigger at the right time."
Now, Musoni is also out the expense of the court costs — about $8,000 — with $5,012.48 owing for the first time in court and $3,500 on appeal.
The one line decision from the Court of Appeal read:
"The employment contract between the appellant and the respondent was clear in providing for 15 days' notice in order to terminate. The appellant was given pay in lieu of notice with accordance with the agreement, as found by Morgan J. We see no error in Morgan J.'s conclusions. The appeal is therefore dismissed with costs fixed at $3,500 inclusive of disbursements and HST."
The fact the Court of Appeal upheld the decision raises questions about the status of employment law in Ontario, says David Doorey, an associate professor of labour and employment law at York University, since it seems to be inconsistent with earlier decisions.
Doorey, who calls the case "a head-scratcher," points out that in
Wright v. Young & Rubicam
the court ruled a notice of termination clause in an employment contract that could conceivably leave an employee with less notice than the ESA requires at some point in the future is void and the longer period of reasonable notice is then required.
"So the
Wright
case now appears to be overturned by a one sentence Court of Appeal ruling," he says.
In
Musoni
, Doorey says the court enforced a notice clause that would be illegal for any employee terminated after three or more years' service.
"The contractual language in my view is just not enforceable," adds Nieuwland. "The only reason why it wasn't found as such by the court is because the employee didn't pursue that argument. I'm a bit surprised the court didn't intervene on that point but I suppose the court may have been limited by the way the claim was drafted."
It's also not clear why Logitek was allowed to rely on a contract term introduced six months' into the employee's employment.
"It would not be enforceable unless the employee was given some new benefit, or 'consideration' in exchange for the new restrictive notice clause. But the court doesn't even mention this requirement, and doesn't refer to any new consideration given to the employee. The contract is just assumed to be enforceable, without any mention of the normal legal issues that come up in these sorts of cases," says Doorey.
"I'd have thought that the Court of Appeal might explain these apparent gaps in the lower court judge's reasons, but it didn't. So we are left wondering about this odd little case."