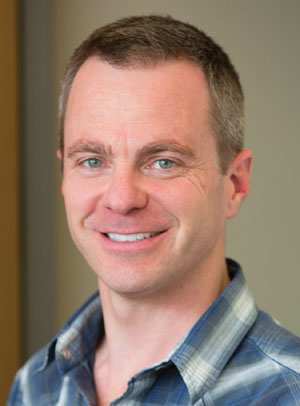 Are you affectionately known as the "sales prevention department?" Like me, are you regularly challenged to speed up your contract review turnaround time?

We lawyers are charged with minimizing risk, advising on the law, being the corporate cop and wise counsel, and thinking through the consequences. Yet we also need to facilitate business. I think you'll agree there is an inherent conflict between legal and other parts of the business who favour speed above
other considerations. It's a dynamic tension and frankly I think it's a healthy one if both sides are reasonable and understanding of the other.

Here are a few suggestions of some small things you can implement to speed things up. They're easy, inexpensive, and don't require much internal adjustment.
They will also impress the people in sales. A few of them are meant to educate your internal clients about legal's role and why some things take time. My team has put these measures into effect and we find them helpful. We hope you do too.

Contracts playbook
This is the most obvious process efficiency (aside from standard contract templates, which I won't mention here). Set out your first, second, and third negotiating positions with some notes. Your legal team won't need to escalate fallback positions because they'll be pre-approved.

Real-world drafting
Are you drafting to win in the Supreme Court? Shift away from the set wording and move to an objectives-based drafting. I'm still surprized how many in-house counsel rigidly adhere to set wording without applying it to the matter at hand. Is the risk you're trying to avoid minimal? Empower your team to exercise their legal judgment, own the risk, and let it go. Pick your battles and put some faith in the business to solve a problem if one arises.

Seminars and bulletins
This is the most fun thing to do. Hold lunchtime seminars on relevant legal topics for non-lawyers. These will educate them on an area of the law, demystify the legal department, get you in front of your clients, show them you're approachable, and start them thinking about legal issues in their daily work. We've done them on contract pitfalls, IP, procurement, and had a few guest speakers including the general counsel of an NFL team. Not all of the sessions must be totally applicable to their jobs. We had a guest speaker who was a criminal defence lawyer. In a lighthearted way, he talked about his job and what not to do if you're ever arrested. We also send out legal bulletins as part of our monthly company newsletter. We pick cool and interesting real-world stories as illustrations.

Contract summaries database
After routinely fielding inquiries by front-line staff about the contents of agreements, we set up a database that contains summaries of the contracts' terms relevant to the business i.e. NOT the governing law clause. This prevents the business from coming to legal for basic contract information. To save money, we outsource this abstraction work to a legal process outsourcer in India.

Contract intake
When you get a new request from the business, do you find yourself always asking the same questions? Draft a form e-mail with the standard questions you need answered at the outset to inform your work. This will cut down on the back and forth and force your client to think about the issues.

File tracking
Many of us are reluctant to embrace new technology. I plead guilty. I don't want to plug one software company over another, but Microsoft Sharepoint is useful in creating a master list of all of your department's files with pertinent details such as client name, assigned lawyer, status, intake date, due dates, alarms, etc. We know who's on what file and its status.

Document sharing
Having trouble with version control and tracking changes as the draft bounces around your company? Document sharing in Sharepoint is helpful. All changes are tracked centrally. You'll know what was changed, when, and by whom. It's great for circulating a draft to your internal stakeholders without losing control. You can lock it and send it out. It takes 20 minutes to set up.

Electronic signatures
Manual signatures are going the way of the Dodo. Get used to it. We use DocuSign; there is other e-signature software. It makes approval and execution of
documents easier. You can even approve and sign documents on your iPhone.

Mark G. Johnson is general counsel with Infusion in Toronto.