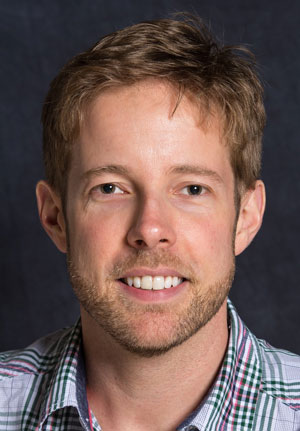 When I began law school, I had a plan to succeed. Warned of the arduous grind of reading, I was intent on studying with razor-sharp focus. No distractions. No extracurricular. Away from home, it would be all school, all the time.

On Friday, 10 months after I made the pact, I found myself in a meeting room at the Algonquin Hotel in St. Andrews, N.B., addressing the council of the Law Society of New Brunswick at its annual meeting.

I stood before them in my capacity as chairperson of OUTLaw, UNB's LGBTQ and ally student society. Fresh off the plane from Toronto, I was encouraging them not to accredit Trinity Western University graduates to practise in New Brunswick given the evangelical Christian school's covenant that discriminates against gays and lesbians. Later that day, in a sweeping vote of 14-5, the council voted in favour of TWU.

I scratched my head. Where on earth did my September plan to focus solely on school run so afoul that I now found myself not simply involved in a student club but embroiled in an emotionally charged moment in New Brunswick history?

In September, I attended the UNB law student clubs and societies orientation meeting out of curiosity, mindful not to overextend myself. Even in week four of 1L, I had a taste of the workload and intensity law school was known for and wanted to remain disciplined.

One by one, the student presidents and chairpeople of each group trumpeted the benefits of membership in their respective group: The Aboriginal Law Society; The Environmental Law Society; Women in Law Society. All great causes I thought, but no Gay Law Society? Heck, there is even a chess club but nothing queer?

In my research of law schools, I read about OUTLaw, which engaged in varying levels of advocacy and safe-space delivery to students. Following the meeting, the law student president told me UNB OUTLaw had once been active. "You should bring it back," he said, passing me the paperwork to start a club.

Not only mindful of my time commitments, I wondered why OUTLaw fizzled. Did it succumb to stifling homophobia? Alternatively, had it become redundant and was New Brunswick a Utopia of bountiful equality? Whatever the reason, I was also worried I may be perceived as some finger-pointing hotshot from Toronto who felt UNB needed a good dose of homophobia serum after living there for a mere matter of weeks.

I took the form home, tossing it onto a pile of other documents on my desk that included my freshly signed lease and a campus map. I would think on it.

I scheduled a meeting with UNB law's director of career development Clea Ward for her advice on balancing school and extracurricular activities. Given I was new to Ludlow Hall, she was an unknown source of advice to me but an upper-year student once described her as UNB's secret weapon

"She will move heaven and earth to get you the job you want," I was told. "Get to know her."

Following those marching orders, I slipped off my backpack and plopped myself down in her office.

"Ted, students often ask me about the importance of marks when it comes to getting a job," Clea told me. "What I tell them is that marks are not everything; you can certainly find a job with average or even below average marks. However, my experience has been that good marks afford students the opportunity of choice. The better your marks, the better your chances are of being able to choose your career path rather than having it choose you."

I dug a little deeper as to Clea's thoughts on getting involved on campus, OUTLaw specifically.

"I always advise students to get involved in extra-curricular and volunteer activities while at law school," she said. "These kinds of activities develop leadership and networking skills that are sought after by employers and that are so important in the professional world.

"As well, in many cases, legal employers hire candidates based on that nebulous concept of 'fit.' A student's extracurricular and volunteer activities can give employers valuable insight into personality, work ethic, and interests. This can go a long way to establish whether a student is a good fit for a particular employer."

Clea's insights and three events helped to support the resurrection of OUTLaw.

In August, Colin Briggs, a Saint Thomas University student and long-time Fredericton church camp volunteer, was dismissed by his minister over concerns for the campers when Briggs came out of the closet. Over the Thanksgiving weekend in nearby New Glasgow, N.S., openly gay Scott Jones was hunted down like an animal and left paralyzed by an attacker who Jones feels was motivated given his sexuality. And, in British Columbia, the proposed law school by TWU was green-lit by the Federation of Law Societies of Canada and B.C. government.

Fellow OUTLaw members and I felt these issues needed a voice, particularly in New Brunswick where LGBTQ advocacy is limited. We each saw the importance of sacrificing time in the library to lend our support as law students. Our membership included those who identify on the queer spectrum and allies. We learned from guest speakers, discussed strategies, lobbied, and, admittedly, raised a little hell. Over the year as our campaigns evolved, we grew to 40 from five. We applied our new legal knowledge throughout and it felt great.

I realize today I am more than a law student seeking the elusive A+. I am an activist. It's a title I have resisted. I once associated "activist" with unsavoury images. Protestors chasing cabinet ministers. Chanting crusaders at rallies on Parliament Hill pumping signs into the air. I was happy to benefit from the work of an activist effecting positive change but count me out.

Today, I see activism differently.

A friend recently recited Gordon Eadie's famous quote. "If you don't stand for something you will fall for anything." I appreciate that taking this stand for LGBTQ rights aligns me with some while also repels those who imagine a different Canada. Perhaps even prospective employers.

I would be less polarizing to some if I did not take a stand and yet I chose law in part to give Canadians a voice in the legal system. So, I stood up. Friday's LSNB vote was a setback to the gay rights movement in New Brunswick. But, with my fellow members of OUTLaw, I am still standing.