After years of "dismal" funding, British Columbia Attorney General David Eby says his government plans to improve legal aid services, while a recent report from Lawyers Rights Watch Canada says chronic underfunding has caused Canada to fall short of its international human rights obligations.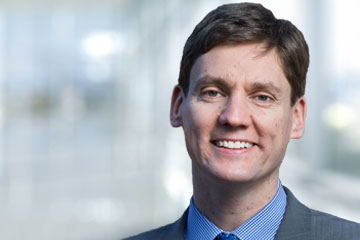 After years of "dismal" funding, British Columbia Attorney General David Eby says his government plans to improve legal aid services, while a recent report from Lawyers Rights Watch Canada says chronic underfunding has caused Canada to fall short of its international human rights obligations.
In a submission to the Legal Aid Services Review of B.C., the LRWC told the BC government on Nov. 22 that its "inadequate" legal aid system compromises the legitimacy of the province's justice system. The report highlights how B.C. has been singled out in the frequent criticism aimed at Canada's legal system by United Nations treaty monitoring bodies who say lack of legal aid funding means Canadians are not truly equal under the law.
Eby's NDP government has been in power for 17 months and he places the blame on previous governments and says his plan is to make investments in legal aid, including the biggest increase in funding in 16 years.
"I absolutely accept the criticism that B.C. needs to do better, and our government is doing better. And there's lots more to do," Eby says.
Catherine Morris, an adjunct professor at the University of Victoria Faculty of Law and the LRWC's UN liaison coordinator, says that with Canada's joining the International Covenant on Civil and Political Rights, it has an obligation to provide citizens with equal access to the protection of the law.
Canadian law applies to everyone equally, but Morris and the LRWC argue that insufficient funding for legal aid renders those without financial resources unequal under it. Also, as legal aid's administration is being controlled by government, who is often party to court action — for example, a prosecutor in a criminal case — means that those using legal aid lack access to an independent representative, which also falls short of international law, says Morris.
"That's what we're trying to convey to the provincial government — this is an international law duty," she says. "Legal aid is not a privilege, it's a right."
In their submission, the LRWC calls on the province to provide a legal aid model that does not discriminate on the basis of economic, social, ethnic, racial, sexual or religious status and the creation of an independent, statutory body to deliver the services.
To be independent, Morris says those who head the body delivering legal aid cannot be appointed by the provincial government's executive — they need security of tenure and the executive cannot control funding.
"One way to get rid of independence is to squeeze the body of funding," she says. "Whoever's in charge of it can't be subject to being fired at any moment."
The LRWC is an NGO made up of Canadian lawyers, which advocate for the rule of law and human rights and provide support to lawyers internationally. The LRWC has special consultative status with the Economic and Social Council of the United Nations.
Though the LRWC has spent nearly a decade advocating on behalf of legal aid in B.C., Morris says the problem is a national one.
"It isn't just about B.C., there are problems with legal aid all over Canada," she says.
Between 2006 and 2017, Canada has been criticized by UN bodies including the Committee on Economic, Social and Cultural Rights, Committee on the Elimination of Discrimination against Women, Office of the UN High Commissioner for Refugees, Human Rights Committee and the Committee on the Elimination of Racial Discrimination for falling short of equality under the law, particular for Indigenous people, black people and low-income women.
Between 2002 and 2005 under a Liberal government, B.C.'s Legal Services Society saw their funding cut from $90 million to $55 million, and their staff reduced from 460 to 155, mostly affecting family and poverty law, according to the Canadian Centre for Policy Alternatives. In 2009, 38 staff and six lawyers were cut, five regional offices were closed, the legal-helpline LAWLine was eliminated, public legal information services and most family law services were cut, category one offences for criminal law were no longer covered and "stricter merit screening" meant fewer people were eligible for immigration and refugee law coverage. Then in 2010, more regional offices were closed and 58 more staff and the community advocate support line were cut, according to the anti-poverty group PovNet.
In 1992, BC's NDP government introduced a tax on legal services. At the time, the government said the funds would be used to for legal aid but the legislation did not require it to do so and the funds went into general revenues. Michael Mulligan, criminal lawyer and partner at Mulligan Tam Pearson Law Corporation in Victoria and a member of LRWC, compiled graphs comparing money collected through the tax and money spent on legal aid from 1997 to 2017, the stats for which he obtained through freedom of information requests.
"It's just a completely outrageous state of affairs and that chart sums it up on one page," Mulligan says.
Over the last 20 years, the B.C. government has typically spent between a quarter and half of what they collect on legal aid, with some years more lopsided than that, for example, in 2007 when $62.6 million was spent on legal aid and more than $405 million was collected through the tax. In 2017, $210,692,834 was collected from legal services, and $74,943,685 was spent on legal aid.
"You need only go up to the courthouse and watch remand court for a few minutes and you immediately see the result of this, which is dozens of people who are standing around with no one to help them," he says.
"If you want to have a fair trial, you need to have both sides represented by counsel," he says. "You wouldn't just say we've run out of money for Crowns? Are we just going to plunge on with the prosecution with no one there?"
Eby says his government has committed to increase legal aid funding by $30 million over the next three years, adding that what is more important than a different method of appointing the board is that legal aid is sufficiently funded.
He says his government is training writers to produce Gladue reports, hiring more duty counsel, working with the law society to build partnerships to increase access to justice, as well as consulting with Indigenous groups to confront the over-representation of Indigenous people in the justice system.
"We are already rebuilding the infrastructure to provide better access to justice in the province — as a priority. So yes, we can do better and I would hope there would be some acknowledgement that we are turning the ship in the right direction," he says.
Eby's government is doing a review of how they deliver legal aid services with Access Pro Bono Society of British Columbia, to figure out how to supplant the advocacy organizations that developed in the wake of the funding cuts in 2002, he says.
"How do we, as opposed to trying to replace or supplant this network that's built, how do we increase their capacity? How do we support them in doing more than they're doing right now that they've done on a shoestring budget?" Eby says. "So [executive director Jamie Maclaren is] having a look at how we deliver legal aid services to see whether we can have a more modern approach to legal aid and access justice in the province."