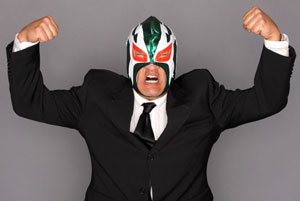 A Vancouver-based mining company has won a $90-million equitable damages award against the former CEO and majority shareholder of its subsidiary for breach of fiduciary duty and self-dealing.
The case arose in relation to an opportunity to purchase a silver mine in Mexico in 2006. In
First Majestic Silver Corp. v. Davila
, the Supreme Court of British Columbia ruled on April 24 in favour of First Majestic Silver against Hector Davila Santos (Hector Davila) and Minera Arroyo Del Agua, S.A. de C.V.
In November 2007, the company and its wholly owned subsidiary, First Silver Reserve Inc., started an action against Davila, the previous director, president, and chief executive officer of FSR (not related to the company's chief operating officer, Ramon Davila).
The company alleged while Davila held the positions of director, president, and CEO of FSR, he violated his fiduciary duty to FSR and subsequently, through Minera Arroyo, he acquired the Bolaños Mine from Grupo Mexico for his own personal interest. (FSR became a wholly owned subsidiary of First Majestic in September 2006.)
In March 2006, Davila was telling the board they were going to close the deal in March 2006 and on April 4, 2006 he cancelled First Silver's arrangements with Grupo Mexico and indicated he would be trying to buy it himself.
"This happened in the transition period with the new owners who bought his shares and control in the company. It's all about timing," says Howard Shapray, of Vancouver's Shapray Cramer LLP, who represented First Majestic Silver on the case. "He took advantage of the transition of owners. He had 63-per-cent control of the company which he sold to First Majestic in that time frame."
In his ruling, which followed a 58-day trial held in January 2013, Justice E.M. Myers concluded the Bolaños opportunity belonged to FSR and Davila did, in fact, breach his fiduciary duty by acquiring the Bolaños mine.
"A breach of fiduciary duty is very significant and there are not many cases like this — it's very harsh," says Richard Leblanc, an associate professor of law, governance, and ethics at York University. "I've never seen a quantum this large for fiduciary duty — it sends a strong signal to any director who can potentially be offside on taking advantage of a corporate opportunity."
In determining damages, the judge indicated compensation was based on evaluating "the opportunity it lost" and silver prices had the "greatest effect on the ultimate outcome" on compensation.
"The opportunity lost can be very significant in mining which is even more noteworthy," says Leblanc. "This was not just a minor transgression — this was intent to abscond with an opportunity that rightfully belonged to the company. That's very significant."
While the size of the damages awarded is large, there is money in trust — $14 million — and a silver mine in Mexico that experts have valued at about $100 million.
Myers calculated in his ruling a net opportunity loss in favour of First Majestic in the amount of US$89.6 million, after reducing an initial amount of US$111 million for the post-acquisition investments of Davila at the Bolaños Mine and applying a 15-per-cent reduction contingency.
Davila has 30 days to appeal the judgment.
In his 100-page judgment, Myers said: ". . . I conclude that the Bolaños opportunity belonged to First Silver and that Mr. (Hector) Davila breached the fiduciary duty he owed to First Silver."
Myers said Davila had a great deal of knowledge about Bolaños because of his prior ownership of it. First Silver was entitled to the benefit of that knowledge, especially since Davila saw fit to have First Silver pursue it. "It was not up to him to unilaterally decide to take it for himself.
"The only conclusion that can be reached on this evidence is that Mr. (Hector) Davila breached his fiduciary duty to First Silver by sending the April 4th (2006) letter. . . ."
In that letter, Davila, while still a director of First Silver, cancelled "all prior purchase offers and negotiations."
Davila testified that he felt free to send the letter and pursue Bolaños on his own because at an April 3, 2006 meeting, First Majestic CEO Keith Neumeyer told him First Majestic was not interested in acquiring Bolaños. He took that as a rejection on behalf of First Silver because First Majestic would be acquiring control of it.
However the judge found Neumeyer's and the company COO's version of events to be more credible than Davila's.
Myers said Davila "deliberately took advantage of the sale of his shares to obfuscate the dealings for Bolaños. He did this so that if First Majestic did not buy his tailings, he could then acquire Bolaños for himself under cover of the fog that inevitably occurs in a major corporate transition."
In a statement, Neumeyer cautioned shareholders that, due to the magnitude of the award, he anticipates Davila will appeal the decision.
Correction May 8: Percentage of First Silver sold by Davila Santos to First Majestic corrected.