Lawyers say yesterday's Supreme Court ruling, the one that found the use of indefinite solitary confinement in federal prisons as unconstitutional, could have implications on how all prisons are run across Canada.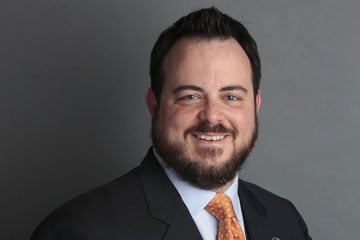 Lawyers say yesterday's Supreme Court ruling, the one that found the use of indefinite solitary confinement in federal prisons as unconstitutional, could have implications on how all prisons are run across Canada.
The case was brought by the B.C. Civil Liberties Association and the John Howard Society of Canada, which asked the court to end "administrative segregation," as it is currently practised, in federal prisons. West Coast Women's Legal Education and Action Fund also intervened in the case to draw attention to what it termed the "gendered dimensions" of solitary confinement.
The use of administrative segregation is justified as a means to maintain security by not allowing an inmate to associate with other prisoners. This form of segregation differs from disciplinary segregation, which is used when an inmate has been found guilty of a serious disciplinary offence.
Although the decision applies only to federal prisons, Eric Gottardi, a senior partner at the Vancouver criminal litigation firm Peck and Company, hopes that wardens and other administrators in provincial prisons across the country will look at this judgment and alter their practices accordingly.
"Otherwise, I'd imagine that over the next few years we'd see similar types of challenges brought provincially to deal with those provincial institutions," Gottardi says.
In this case, the plaintiffs argued that ss. 31-33 and 37 of the Corrections and Conditional Release Act, which authorize the use of administrative segregation, were contrary to ss. 7, 9, 10, 12 and 15 of the Canadian Charter of Rights and Freedoms. In response, the federal government maintained that administrative segregation, as prisons practise it, is necessary when there are no "reasonable alternatives" and is not solitary confinement since prisoners have an opportunity daily to make "meaningful human contact."
The "meaningful human contact" stipulation comes from rule 44 of the United Nations' Standard Minimum Rules for the Treatment of Prisoners that defines solitary confinement as "the confinement of prisoners for 22 hours or more a day without meaningful human contact." This rule also defines prolonged solitary confinement as "solitary confinement for a time period in excess of 15 consecutive days."
In his ruling, Justice Peter Leask found the laws violated ss. 7 and 15 of the Charter and issued a 12-month suspension of this declaration, giving the government a year to come up with a legislative response.
"There's no question that it's a very significant and important decision from the B.C. Supreme Court," Gottardi says.
Raji Mangat, director of litigation for West Coast LEAF, says prisoners experiencing mental illness and indigenous prisoners are disproportionately impacted by solitary confinement.
"The judgment found that the use of solitary confinement against indigenous prisoners and prisoners with mental illness is discriminatory," she says. "It further disadvantages those already disadvantaged groups."
Mangat also says that this ruling will help continue a national conversation on prisoners' rights.
"Especially when we think about the coroner's inquest into the death of Ashley Smith, there have been a number of other cases around Canada where solitary confinement has resulted in death," she says. "And I think that has kind of created a climate where people who maybe traditionally don't think very much about prisoners are turning their minds to how [people in prison] are being treated."
Gottardi agrees that there has been what he calls a "groundswell of support" over the last few years and that there has been an increase in rights-based legal groups in Canada launching constitutional challenges to the legislation.
"The use of segregation is something that I think has been top of mind for many of us in the justice system over the last five or 10 years," he says. "We've seen lots of examples that have become high-profile poster children for the abuses that can happen at the hands of CSC or through the use of things like segregation."
As for Mangat, she hopes to see the end of solitary confinement and for there to be more of a discussion around the other forms of isolated confinement that are used in Canadian prisons.
"I hope that Canada takes this opportunity to really rethink what corrections looks like in this country," Mangat says. "It's an opportunity for Canada to step up and do so much better than we've done in the past for people in prisons."