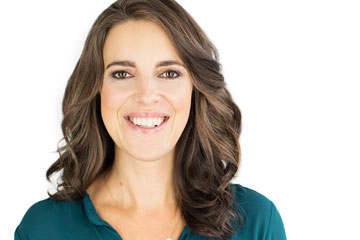 Fifteen years after it was dismantled, the new British Columbia government has announced it will reinstate the B.C. Human Rights Commission, which has traditionally had an educational and advocacy role, and through which cases heading for the B.C. Human Rights Tribunal are funnelled. And that could be a blessing, though a mixed one, for lawyers who deal with human-rights complaints.

"There are pros and cons" to the reinstatement, says Sara Forte, an employment lawyer at Forte Law Corporation in Surrey, B.C. whose practice includes workplace human rights.

On the minus side, Forte told Legal Feeds, "When the Commission existed before, until 2002, one of the main criticisms was delay" in cases being heard; "so, the concern was that reinstating the Commission might mean a longer process to have complaints get to a hearing."

Since 2002 the province has had a direct-access system, Forte indicates, meaning that human rights complaints are now made directly to the BC Human Rights Tribunal, and there is no commission to decide whether cases will proceed there.

But on the plus side, she adds, human rights commissions have an important educational and policy-development role to play. "One of the positive things that could come from this would be more education and information about human rights in this province," she says.

The Canadian Human Rights Commission's recent publication "Impaired at Work — A guide to accommodating substance dependence," which aimed to assist federally regulated employers address substance dependence in the workplace, was "really useful" in informing employers and employees of their rights and obligations, for example.

The new B.C. government, under NDP premier John Horgan, expects to launch a consultation process in September that will continue throughout the fall. In making the announcement on Aug. 4, Premier Horgan noted that British Columbia was the only province without a human rights commission, which B.C. Attorney General David Eby has now been tasked with re-establishing.

"Not only must we address discrimination when and where it happens, we must also educate, reach out, and take proactive steps to address systemic inequalities," said Eby in a news release, adding that parliamentary secretary Ravi Kahlon had been asked to lead the public consultation process.

That process is expected to include online and face-to-face meetings with British Columbians, stakeholders and human rights experts, "and will seek to learn what a renewed human rights commission could look like." New legislation is anticipated to follow in 2018.

At the public announcement, Attorney General Eby noted that the new commission wouldn't exactly replicate the former one, which was criticized for slowing down the process of filing human rights complaints. He also cited "high profile incidents of hate" in B.C. such as the distribution of anti-Chinese pamphlets to homes in Richmond in November.

"By re-establishing a human rights commission, we will create a more inclusive and just society, where we work together to eliminate inequality and prevent discrimination on the basis of race, religion, sexual orientation, gender identity and gender expression," Premier Horgan said in the news release.

"We don't know what the new system will be," Forte says, noting that under the old system, prior to the dismantlement of the Commission, an individual made a complaint to the Commission rather than the Tribunal, with a possible investigation to determine whether the complaint would move forward to the Tribunal. "Now, it's like a court," and the complaint moves forward to the Tribunal if standard thresholds are met, including whether the Tribunal has jurisdiction to handle the complaint, she says.

At the same time, a Commission that addresses systemic inequalities and discrimination would mark "a big shift from what a tribunal system could offer," Forte notes.