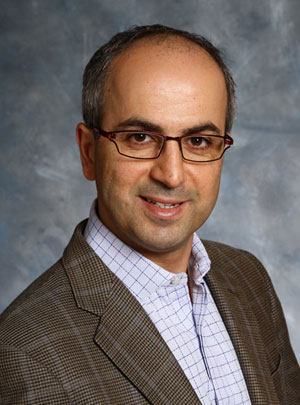 Even in the midst of the paperless office trend, which has been slowly spreading in the legal profession over the last decade and really took off a few years ago, and really until only a few years ago, I used to carry my lovely leather-bound Day-Timer with me whenever I left the office. It had all my to-do lists, calendar, daily notes, and my sacred yellow legal pad.

I loved that blank page feel on the yellow pad, before I would write the first word on the page. But, alas, the first word would inevitably end up being the day's date, followed by the file name and thereafter followed by continues scribbles about meeting notes. Not much creativity there, just taking notes of discussions, thank you very much.

At the end of the day or week, someone at the office would scan my notes and file them electronically in the file folder on the server. I would have to log in to the file in the office to see my notes from a particular meeting. And so it went for a while.

At the same time, tech-oriented members of the bar, and bench, would carry their laptops and take notes on them. Using a word processor for taking notes is still used in a variety of circumstances in the legal profession, and there is nothing wrong with that. But there is nowadays better, more sophisticated technology for taking notes, and most importantly, organizing all notes and your to-do lists.

Modern note-taking software applications are available for computers, tablets, and smartphones. These are now becoming mainstream in the world at large, and slowly starting to infiltrate the old guard in the legal profession.

I still carry my lovely leather notebook binder, but largely because it has sentimental value. It and I have gone through so many ups and downs. Every scratch on the leather surface reminds me of an event or an interesting place or meeting. Some dark spots are from the rain, that day years ago when I walked with it out in the rain. On the functional side, I used it to carry my tablet, other electronic devices, business cards, etc. Not much paper, though.

Usage of the yellow legal pad is gradually becoming fragmented, more like a class symbol of the tech savvy lawyers, and some judges, who prefer note-taking technology on a laptop or other electronic device, and those who prefer to stick to the tried and tested, old-world charm of the yellow legal pad (or "bench book" in judges' lingo). I suppose one can divide the whole legal profession this way: those who use the yellow pad and those who use the iPad.

With this not too distant historical perspective, I hope you are now curious about what modern note-taking technology can do for your efficiency and productivity.

While there are many note-taking apps on the market, most of which are focused on the tablet user, two applications are leading the way with usability across all platforms — personal computers, tablets, and smartphones: Evernote and Microsoft's OneNote.

Each of them functions as all-inclusive note-taking software you can use everywhere. The information is synched across all platforms.

The key comparison of the two applications in my opinion boils down to the following aspects.

Platform

OneNote is available as part of a Microsoft Office 365 cloud subscription, or either as part of a desktop suite or a stand-alone product. (It may also be available for free as a web app or on your phone only.)

Evernote is only cloud-based and is free up to 60MB of data. Beyond that, or to have administrative control of the organization of notes and collaboration with others, a business account is required for an annual fee.

The annual cost of each program is more or less on par, at somewhere around $100 to $120.

While OneNote is available on all popular devices, Evernote is available and accessible on more platforms, including the web, likely because it is not part of a particular suite like OneNote is.

Organizing Information

Both Evernote and OneNote allow you to organize your notes by various filing and sorting categories. But each has its own unique system of organizing the information — that is one of their key differentiating aspects.

In many ways, while they aim to deliver the same general functionality, they could not be more different. Comparing them is like comparing the experience of buying coffee at a franchised Canadian Second Cup or a corporate U.S.-based Starbucks: both offer coffee in a retail environment, and that is where the similarities essentially end.

In my opinion, having used both programs for a while, Microsoft's OneNote has a far better organizational structure. It is, at its core, a hierarchical structure. That may not always be good in business, but it is very good in organizing information for professionals. Start or create a notebook. Then choose or create a section, or even a group of sections. Then choose or create a page or subpage.

The resulting layout is, in my opinion, almost tailor-made for the legal profession. On the left part of your screen, you can view your various notebooks. On the top part, across your screen, are listed all the sections in the particular notebook, which show like folder tabs. On the right are listed the pages and subpages of the section you chose. You can surf across all levels seamlessly, as well as have a variety of search features.

Evernote, on the other hand, is based on a flatter organizational structure, with significantly less hierarchy, and the notes spread out in a much more linear fashion, in many ways simply stacking the notes.

While its simpler structure is far less sophisticated in its layout presentation, it has very strong tagging capabilities that far exceed those of OneNote. Tagging is useful to search for notes across various notebooks or categories, by simply associated common tags to notes.

Features

While both do much more than saving text — like web links, audio recordings, photos, etc. — Evernote is the more feature-rich program. Evernote almost celebrates this aspect. It has created a rich environment of apps that work seamlessly with Evernote, such as web clippers, dictations, scanning, managing contacts, digital pens, and the list goes on. If integration with other applications is a benefit you are looking for, Evernote is the clear choice.

In terms of the word processing capabilities of text note taking, OneNote wins hands down. It has some of the rich features of Microsoft Word, while Evernote provides a far more basic text-creating environment.

Sharing

Evernote is considerably easier to manage from an administration perspective than OneNote, if you are looking to have different collaborators on different notebooks, such as associates, staff, or outside parties. While OneNote has all these capabilities, Evernote provides a much simpler and transparent mechanism.

Stability and Synching

From my personal experience over several months of using Evernote, it seemed to crash more often, particularly on mobile devices. OneNote, while not 100-per-cent crash proof, does that rarely. It is much more stable than Evernote.

Evernote requires considerably longer to update information across other devices than does OneNote, whose updating is almost instantaneous.


Many of you already know about these impressive products. If you do not, or have not fully tried both of these programs, do yourself a favour, go test drive them. It takes getting used to them and gradually letting go of the yellow pad, but after the initial adaptation process, you will have far more control, and ease of access, to your notes.

In fact, it will likely get you to take more notes, even about the most mundane daily things and thoughts. Have an idea, pull out your smartphone, open the app, choose the folder, and type a few thoughts. Close the app and put the phone back in your pocket. Now you are good to go, the thought is captured. No paper to process.

Be gone, good old yellow pad.