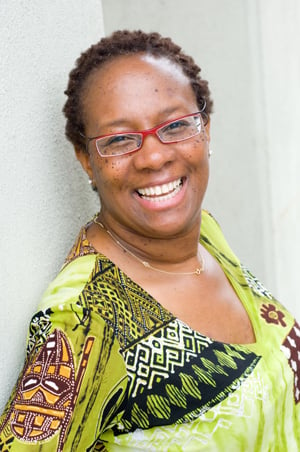 The black community at the University of Ottawa Faculty of Law is condemning a recent racist graffiti attack that occurred on campus.

Lavinia Latham, a third-year law student at uOttawa and president of the Black Law Students' Association of Canada, tells 4Students that someone carved the "n-word" into a stall in the men's washroom.

"Personally, I was disgusted," says Christien Levien, a second-year uOttawa law student and member of the BLSAC.

"In this context, it was clearly intended to be degrading hate speech. As students, we expect a safe learning environment and we generally want all members of our student community to feel that they're welcome here."

Professor Joanne St. Lewis says dean Bruce Feldthusen took immediate action when she contacted him about the situation to close the bathroom, remove the comment, and launch a further investigation. He also sent a message to the law school community to notify them of the incident.

Latham says she is pleased with the university's response, but she would like to see additional changes to prevent this kind of behaviour from happening in the future.

"Going forward, I do believe we need to have more racial awareness. We need to have some type of modification to the curriculum to take into [consideration] the types of experiences that black law students are experiencing in the law school itself. Because what's happening is that many of the students — the black members of the law school — they feel as if they don't really belong," she says.

St. Lewis also favours changes to the curriculum.

"A mandatory module must be embedded in our program for all law students that would directly speak to issues of race politics," she says. "Some of the students hold erroneous perceptions of the legitimate place of black students in our program, which they have expressed in their classroom discussions and outside the class."

"The more general problem of the racist undertones within the law student community need to be addressed head-on," says St. Lewis.

In addition to curriculum changes, she suggests several other steps the law school can take to prevent this kind of inappropriate behaviour, including:

• clear sanctions for hate speech; including possible suspension, criminal charges, or a good character hearing at the Law Society of Upper Canada
• greater transparency about the faculty's access category; making it clear there are no racial quotas for admissions to the law school
• proactive training for the proper and professional use of social media
• a mechanism within the law school to hear issues that arise among the student body; for example, a peer-review process for law students to openly discuss and resolve these issues

Latham says there have been racial comments made by students on Facebook recently as well. The black students are very hurt, she says.

"The students feel as though they're second-class citizens at the university, and this kind of commentary just further serves to support it and strengthen those types of ideas."

St. Lewis says she was shocked that such a "blatant racist act" occurred at the law school.

"The student community needs to be more supportive of the legitimate concerns of the black students," she says. "They must behave more responsibly in anticipation of joining a profession that requires them to serve a diverse public in a non-discriminatory manner."

Levien agrees that law students should act more professionally.

"The situation suggests that we as law professionals have a need to better familiarize ourselves with the diversity of people that we'll be interacting with," he says.

While she is still outraged by this incident, St. Lewis is hopeful for the law school's future.

"We are the largest social justice faculty in the country and in many ways — while this is very unfortunate — I believe we have the skills, resources, and, most importantly, the will to fully address this incident," she says.