Lawyers at Blake Cassels & Graydon LLP in Montreal have stepped outside of the legal realm to contribute $383,000 to Quebec's medical industry.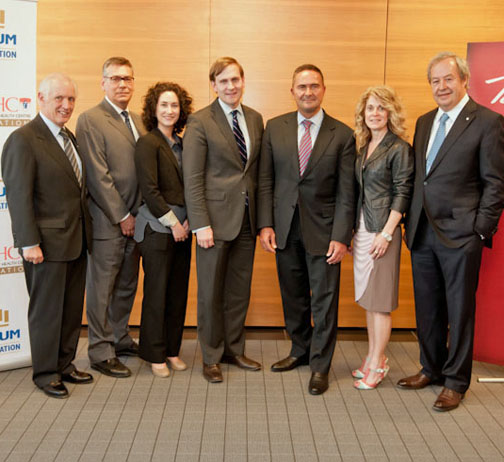 The donation was made in support of the Fondation du Centre hospitalier de l'Université de Montréal (CHUM) and the McGill University Health Centre Foundation's (MUHC) joint corporate campaign to revitalize Montreal's university hospitals.
Construction of the new CHUM and MUHC health centres is already underway. These new state-of-the-art facilities, designed for teaching, will have a strong focus on research and innovation.
The Centre hospitalier de l'Université de Montréal is North America's largest francophone teaching hospital. CHUM's $2.5-billion project will create a new research centre in downtown Montreal that is set to open next year and a new teaching hospital in 2016.
The McGill University Health Centre is working on a $2.4-billion project to redevelop three Montreal hospitals.
Following Blakes' donation, CHUM and MUHC are hoping that other businesses will throw their support behind the project.
"More than a hospital, the new CHUM is a genuine social undertaking that will work to meet the needs of both present and future generations. At the same time, it represents an important magnet for international companies. This means we are now living a historic moment in time. More than ever, we need the backing of the business community," said Guy Savard, chairman of the Fondation du CHUM Capital Campaign Cabinet, in a release.
"This generous contribution from Blakes is a perfect example of what the business community can achieve when its members work together for a common cause," added John A. Rae, chairman of the MUHC's Best Care for Life Campaign.
In recognition of Blakes' donation, the MUHC plans to name a cognitive assessment room after the firm at the new Centre for Innovative Medicine at one of the hospitals.