Toronto startup Blue J Legal has launched new artificial intelligence software to help predict how courts would resolve employment law issues.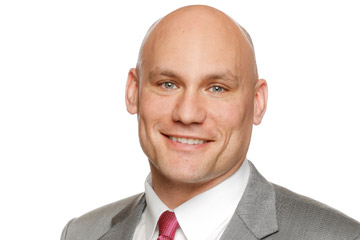 Toronto startup Blue J Legal has launched new artificial intelligence software to help predict how courts would resolve employment law issues.
Mark Le Blanc, general counsel at educational public broadcaster TVO, says the software "doesn't give you the answer, but if you can frame the question clearly, what they can do is really limit the risk — they're risk tools. That's the most valuable thing for me as a GC."
Le Blanc has done some preliminary testing of Employment Foresight, which helps users navigate difficult areas of employment law such as reasonable notice, worker classification, overtime exemptions and work classification by using machine learning to identify hidden patterns in judicial rulings.
The tool doesn't give you a guaranteed outcome — "It's saying you're at 80 per cent, you're at 90 and gives some rationale," Le Blanc notes — but it provides a helpful and quick idea of what you're working with in a given situation.
"Speed is super important," Le Blanc says. "These tools work really well where you have high volume. A lot of us GCs have pockets of work where you have high volume but high potential risk, so if it can drop your risk that's awesome."
The software, which can be used Canada-wide, "collects and analyzes the facts and findings from thousands of previous cases to predict how a court would rule in new circumstances."
The software uses algorithms to identify relationships between individual factors — industry of the employer, employee's position and length of employment — and outcomes in court decisions — for example, number of weeks' notice awarded — to uncover hidden patterns in case law from all provinces.
"Really what we're doing is we're allowing the common law to work how it's supposed to," says Benjamin Alarie, founder of Blue J Legal. "Everyone is presumed to know what the law requires — our tools basically bring reality closer to that ideal . . . and basically make the system work better in ways that are perfectly consistent with the design of the system already."
Employment Foresight follows the release of the company's first product Tax Foresight earlier this year. Alarie says employment was the next logical expansion because, like tax, it affects everybody. According to Statistics Canada, 800,000 people lose their jobs every year and many of them have questions, Alarie says. Employees might ask are the terms of my dismissal fair and reasonable? Has this been dealt with properly? Employers might wonder if they're erring too far one way or the other and might be overpaying a terminated employee.
"In a lot of ways, what happens now is there's a fairly significant gap in many cases between what happens in practice and what the legal entitlements might be in a lot of circumstances," he says.
The product will help lawyers provide advice to both employers and employees, and it aims to increase accuracy and speed with which lawyers can do so.
"There's a lot of demand for guidance in this area for informational resources people can use to inform themselves," Alarie notes, adding that the program was just announced yesterday and Blue J Legal already has its first customer.
"It came out of looking around at different areas of law and identifying areas where there are unmet needs in terms of getting advice quickly and easily and affordably and meeting that demand for access to justice and transparency in advice."
Le Blanc says his organization is "going through a massive transition" from a legacy broadcast model to a digital product model, and through rebuilding its business model there are opportunities to restructure how TVO delivers legal services internally, he says, adding there's a high likelihood that that will include using Employment Foresight or other similar products.
"We're looking at other products as well in other areas," he notes, such as contract templating tools the organization already has in place. "We're using these types of tools for sure. "
For both Alarie and Le Blanc, this is the path forward in the legal profession.
"We'll continue to build out additional capabilities in tax and in employment," Alarie says. "There are dozens of these questions we can answer in different legal areas and, of course, the ultimate goal is to build out these sorts of functionalities for all the areas of law."
Le Blanc predicts every organization with a modest legal department will be using tools like this "because they're all stretched."
"You can significantly move your risk down and focus on areas where need to spend more time," he says.
"I can take these tools and free up my time to deal with higher-value issues — that's how I see them, and they're inevitable. These are tools that we'll all be using many of in the future."