It seems the legal department at CBC is sharing in the pain of budget cuts as senior legal counsel Daniel Henry's position with the national broadcaster has been eliminated.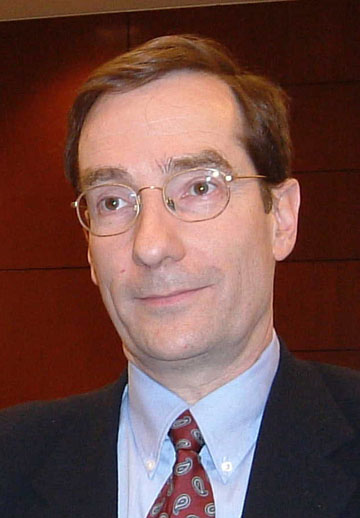 After more than 34 years with CBC/Radio-Canada it was announced this week that Henry is retiring to pursue other opportunities.
An internal statement released by the CBC states: "One of the difficult decisions we had to make under the Deficit Reduction Action Plan was to eliminate Daniel Henry's position. He will remain with us until the end of June to ensure an orderly transfer of his files."
In his years at CBC, Henry assisted the broadcaster at all levels across Canada, from the studio to the president, in all services, including news, sports, and entertainment, and in all support services, from engineering to business affairs and sales. He has worked closely with most of CBC's national and regional programs, on radio, television and in digital media.
He is known for his advocacy for cameras in court, and was involved in many cases of significance in media law, including
Dagenais v. Canadian Broadcasting Corp
., the decision that overturned the ban on broadcasting CBC's film The Boys of St. Vincent. The judgment is considered one of the most important rulings by the Supreme Court of Canada on free expression under the Charter.
"All these years, Daniel has personified freedom of the media and the public's right to know. He has been a staunch supporter and advocate for public broadcasting in promoting those rights. His commitment and devotion have made Daniel a lawyer respected throughout CBC/Radio-Canada and the legal community across the country," said Maryse Bertrand, vice president, real estate, legal services and general counsel, in the internal statement.
CBC/Radio-Canada's legal services in Toronto will now consist of 35-year veteran Michael Hughes, supported by Sean Moreman and Anne Ko, and with the rest of the media law team in Ottawa and Montreal.
Calls to Henry by Canadian Lawyer InHouse were not returned.