As students return to campus this fall, post-secondary institutions and their legal departments are looking at the role they play in educating students about issues around consent in light of increased awareness around the #MeToo movement.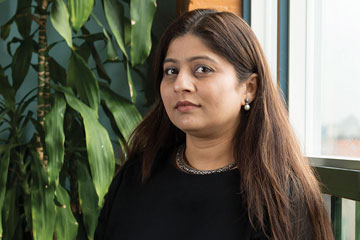 While post-secondary institutions and their legal departments have been looking at the role they can play in educating students around the issue of consent, some legal experts say education should start well before students get to campus.
The Tau Kappa Epsilon fraternity at Montreal's Concordia University has said it will offer sexual assault and consent seminars for students as sexual assault has been a prevailing problem in post-secondary schools. In-house counsel at schools are helping with policy creation for sexual assault on campus, but it isn't solely their department's responsibility — it's a team effort with other stakeholders at the schools.
"[In-house counsel] don't own this. We're there to support the people who are dealing with this day in and day out in terms of delivering the programming and supporting the students and the rest of the community," says Giselle Basanta, senior legal counsel, office of the general counsel and secretary of the board of governors at Ryerson University in Toronto. She was also an adviser during the establishment of the university's sexual violence policy.
In Ontario, as of Jan. 1, 2017, all post-secondary educational institutions are mandated by Bill 132, Sexual Violence and Harassment Action Plan (2016) to have a sexual assault policy in place. Also, in Nova Scotia, an NDP private member's bill introduced by Lenore Zann, Bill 83 — Safer Universities and Colleges Act, had its first reading March 8. It is similar to the Ontario act.
Halifax's Dalhousie University, although not yet required by the provincial law, told Legal Feeds in a statement that the school has developed a sexualized violence/response strategy, including a "stand-alone sexualized violence policy," as part of this strategy.
For a strong campus sexual assault protocol, Basanta says, there need to be several key aspects: good supports offered to survivors, academic accommodation when needed, clear community standards/understanding of those standards and solid policies. She stresses that, although policy creation is a collaborative effort at the schools, the role of counsel is valuable to guide sexual assault experts in "providing the appropriate parameter" for creating the policies.
But Deepa Mattoo, director of legal services at the Barbra Schlifer Commemorative Clinic in Toronto, says the problem of sexual assault is broader and "more deeply rooted in society."
"Sometimes, we try to really, from the legal lens, simplify the situation and look at who is responsible. The legal system is more about creating accountability in society and making sure that there is a rule of law that can prevail," says Mattoo. "Purely from a societal standpoint, I think it's important to realize the cost of an incident of violence in a person's life is way more holistic."
She stresses that unless society and the law learn to think about sexual assault or sexual violence from this holistic viewpoint — meaning taking the emotions of the survivors into account — people are not doing enough to help the cause.
Mattoo suggests educating people about consent and sexual assault when they are young — teaching in middle schools and high schools. Shifting the way people think with education is part of the missing link she believes is needed in reform, especially because these students go on to attend post-secondary schools from which societal change frequently stems.
"Let's think about sexual violence in a more complicated way. It's beyond policies, beyond structures. Let's think about it that it's a very human thing that happens to someone and incidents have an impact on people's lives, which are not to be trivialized and needs to be thought about more seriously," she says.