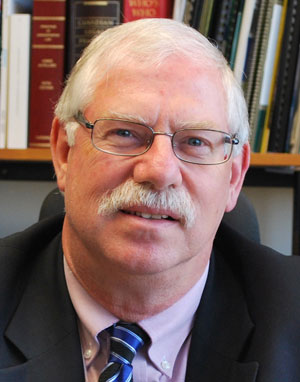 Many Canadian educational institutions have long been running distance education programs. Some of them, such as Alberta's Athabasca University, specialize in this type of education. The most compelling reason for providing distance education is to make educational opportunities accessible to individuals who are not able to take advantage of the in-person programs offered at universities and colleges.
Distance education not only opens up opportunities for people who are physically remote from institutions of higher learning, it makes education available to people whose personal circumstances make going to classes during normal business hours impractical.

One might have thought these features would make distance education attractive to academics, and there is a significant strand of Canadian academic thinking drawn to distance education's democratizing possibilities. Nevertheless, Canadian law societies have insisted historically that only in-person programs of university legal education qualified their graduates for entry into bar admission programs.

Moreover, until relatively recently Canadian universities have shown limited interest in using distance learning as a way of providing legal education, although such programs are available in other parts of the world.

In addition to regulatory hurdles, two considerations have influenced Canadian universities in their thinking about offering legal education on a distance-learning basis.

The first is Canadian law schools had an oversupply of students who were excellent candidates for traditional in-person education. Each year, for at least the past three decades, Canadian law schools have turned away hundreds of applicants who, by any reasonable standard, would be well-suited for the type of education we provide.

Nowadays many disappointed applicants seek legal education overseas. As a result, there is something to be said for the argument that universities interested in expanding access to legal education should increase enrolment in their existing law schools or develop new programs of in-person education rather than seek out new students through distance education. Over the past decade a handful of Canadian universities have taken this approach and others may follow it in the future.

Ironically, the second consideration flows from the opportunities distance education offers to providers of education as well as learners. At least as it has traditionally been conceived, distance education creates possibilities for organizations to offer education as a service without making the investments in facilities and research that make universities relatively expensive to operate.

These opportunities have attracted for-profit providers into the distance education marketplace. One can certainly debate whether the education provided by organizations that pursue these opportunities is inherently of suspect quality.

Whatever the outcome of that debate, however, it is difficult to avoid the conclusion that for some time Canadian universities have concentrated more on enhancing the quality of their in-person programs of legal education than on expanding access to legal education.

Quality has been defined in terms of the ability of law schools to offer programs of research and teaching that will attract outstanding traditional students who will go on to have successful careers, primarily, though not exclusively, in the legal profession. As a result, Canadian law schools have had little incentive to try to expand their reach by making significant investments in distance education.

More recently, however, technological developments have begun to shift the way Canadian legal educators think about the relationship between in-person and distance education.

Nowadays the use of online course management systems such as TWEN or Moodle is relatively common at Canadian law schools.

Some instructors simply employ these systems as vehicles to provide information to their students, but others make use of their capacity to enhance learning outside the classroom through discussion forums or quizzes students can use to test their understanding of the course material. Other instructors use these systems to provide lecture material online in order to spend more classroom time on problem solving and discussion.

In addition, some institutions have employed videoconferencing to allow instructors located off-campus to offer courses in subjects that would not otherwise be available. Sometimes this form of instruction is offered only to the law school's own students; in other instances the courses are offered in collaboration with other law schools.

These approaches focus on the capacity of online learning to enhance the students' educational experience rather than as a way of reaching new students or controlling cost.

To date, therefore, Canadian law schools have been using online education as a way of supplementing traditional in-person learning rather than as a substitute for it. This is consistent with the Federation of Law Societies of Canada's requirements for Canadian common law degree programs. To be approved by the FLSC, academic programs must consist "primarily of in-person instruction and learning and/or instruction and learning that involves direct interaction between instructor and students."

Although this measure is designed principally to ensure Canadian law graduates receive a high-quality educational experience, it also reflects a belief that face-to-face interaction is an important aspect of the practice of law and law school should serve as a model for this type of interaction.

The common law degree program implementation committee, of which I was a member, recommended the FLSC be open to re-examining this requirement in light of ongoing developments in legal education and delivery methods. Nevertheless, for the most part, Canadian legal educators still tend to be more concerned about the possibility that purely online programs will undermine the quality of legal education rather than be excited about their potential to reach new audiences of learners.

In the absence of a proponent making a compelling case that the graduates of an online law school program receive an education that is comparable in quality to that provided by Canada's existing law schools, it is difficult to imagine the FLSC relaxing its in-person education requirement. This is not beyond the realm of possibility, but for now the level of investment required to make that case means that it is not for the faint of heart.