Canada's anti-terrorism financing regime impeding timely delivery of humanitarian aid, CBA says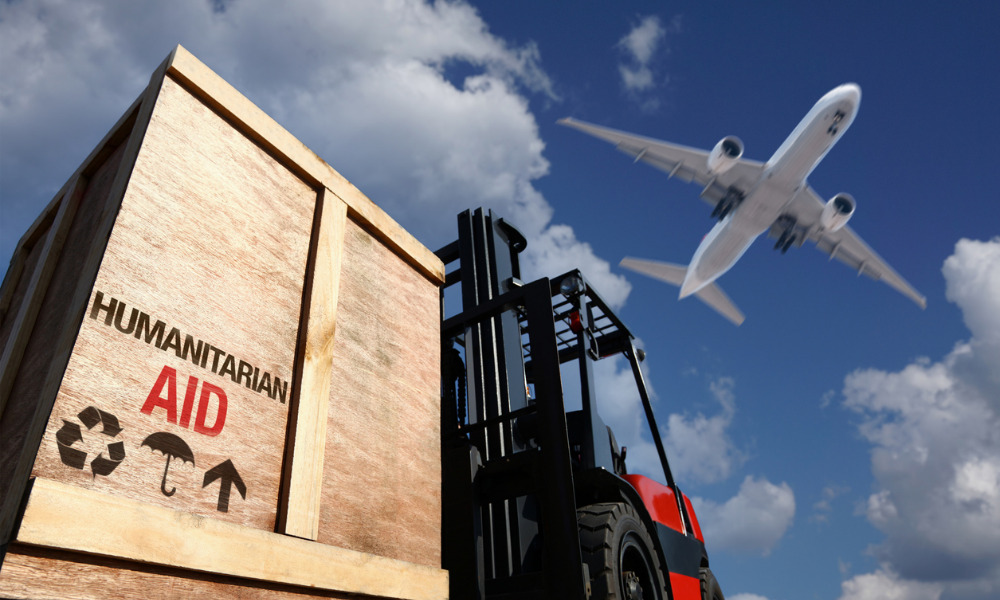 The Canadian Bar Association has recently responded to a parliament report examining Canada's response to the humanitarian crisis in Afghanistan after the Taliban takeover.
The Special Committee on Afghanistan report details the humanitarian situation inside Afghanistan, the efforts made in handling the Afghan refugee crisis, and the impediments encountered while assisting Afghan refugees. The report also includes 37 recommendations that can assist the federal government in bringing Afghan refugees to Canada as quickly and safely as possible.
These recommendations include removing biometric and passport requirements, introducing special visas, launching refugee sponsorship programs, and establishing air gateways, if needed.
In a letter addressed to the justice and public safety ministries, the CBA welcomed the report since it addresses anti-terrorism legislation and the delivery of humanitarian aid abroad. However, it noticed that despite several Canadian charities' strong desire to operate in Afghanistan, Canada's anti-terrorism financing regime has been impeding their timely delivery of humanitarian aid for years.
For instance, s. 83.03(b) of the Criminal Code provides that a person may be punished if they collect property, provide or invite a person to provide, or make available property or financial or other related services, knowing that they will be used by or benefit a terrorist group. While s. 83.04 also states that it is unlawful for an organization to use property for the purpose of facilitating a terrorist activity.
"This can potentially include instances where a charitable organization does not know that terrorist activity was being facilitated, where terrorist activity was not foreseen or planned at the time of facilitation, and even where no terrorist activity was actually carried out," the CBA wrote.
Moreover, the CBA said that charities can face "significant penalties" since ss. 83.03(b) and 83.04 both carry a maximum penalty of up to 10 years of imprisonment.
The CBA noted that charities should be empowered to offer timely humanitarian aid "within the scope of a reasonable legislative regime." Accordingly, it cited and endorsed three recommendations provided in the report.
First, Canada must implement the United Nations Security Council Resolution 2615. Under the resolution, the Security Council demands humanitarian access for Afghan people and calls on all parties to respect human rights.
Second, Canada must ensure that registered organizations have all the clarity and assurance they need, such as "carve-outs or exemptions" to deliver humanitarian assistance and meet basic needs in Afghanistan, without fear of prosecution for violating anti-terrorism laws.
Third, Canada must review the anti-terrorism financing provisions under the Criminal Code and urgently take any legislative steps necessary to ensure that those provisions do not unduly restrict legitimate humanitarian action that complies with international humanitarian principles and law.
Moreover, the CBA introduced additional recommendations to assist the federal government in adopting a legal framework that can facilitate the delivery of humanitarian aid by Canadian organizations in Afghanistan and elsewhere. Some of these recommendations include:
Reconsidering the broad definitions of "terrorist activity" and "facilitation" under the Criminal Code so that legitimate activities of bona fide charities operating within and outside of Canada are not captured by the current definitions;
Introducing a "due diligence defence" to bona fide Canadian charities which may "inadvertently" distribute funds to a foreign entity in good faith;
Developing guidelines for Canadian charities operating locally or abroad so that they can demonstrate due diligence in complying with anti-terrorism legislation.