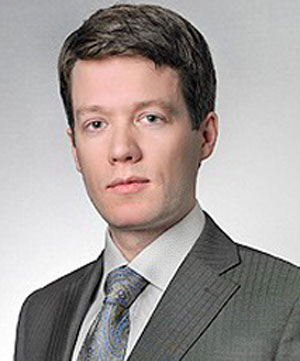 Several Canadian lawyers, including a couple of recent law graduates, have been awarded Fulbright Canada scholarships to pursue graduate studies at American law schools this year.

John Devlin, an associate at Burnet Duckworth & Palmer LLP in Calgary and a 2011 graduate of the University of Alberta Faculty of Law, will begin his LLM in constitutional law at Harvard University this week, where he will research the differences between the Canadian and American legal systems regarding judges' ability to answer abstract questions of law outside of a traditional dispute between parties.

"I was looking for a good basis for doing a comparative analysis of Canadian and American constitutionalism, and one of the things that interested me right away when I started law school was that we have judicial reference cases in this country and the United States has clearly and explicitly rejected those," he tells 4Students.

Devlin points to the recent same-sex marriage cases in the United States as an example of judges not being able to answer a question in the abstract as it is considered unconstitutional to do so.

He says he chose Harvard mainly because of its excellent reputation and the fact many of his intellectual heroes, such as justices Bora Laskin and Stephen Breyer, and former U.S. senator Charles Sumner, also attended the law school there.

And he's a bit of a history buff, which Harvard has in no short supply. In fact, it was his interest in American history that introduced him to the law.

"I did a lot of writing [during my undergrad] about the politics of slavery in the pre-Civil War country and that actually raised a lot of legal and constitutional issues at the time, so it primed me for what I ran into in law school," says Devlin.

Once he completes his LLM, he plans to return to private practice at BD&P.

Florence Sauvé-Lafrance, a 2012 graduate of the University of Ottawa Faculty of Law, has also been awarded a Fulbright Canada scholarship. She will pursue her LLM in international taxation at New York University.

"I like how complicated [tax law] is," she says. "To me it's a challenge; there's so much to know, there's always something to learn, and I feel like it's an area of the law where I'm never going to get bored."

Sauvé-Lafrance recently finished her clerkship at the Tax Court of Canada and starts classes at NYU today. She plans to return to Canada once she completes her LLM where she will look for a job in tax litigation in Toronto.

Lawyers Ramona Sladic and Amanda Dodge have also received Fulbright Canada scholarships.

Sladic is counsel at the Department of Justice in Yellowknife. She will be pursuing her LLM in environmental law from George Washington University, where she will study the balancing interests in the resource development life cycle.

Dodge works for the Community Legal Assistance Services for Saskatoon Inner City Inc. She too will attend Harvard and will examine the community-based model of lawyering for the poor.

Each recipient will receive a lump sum of $15,000 to help pay for his or her studies.