Pro Bono and Diversity categories recognize initiatives at the core of legal profession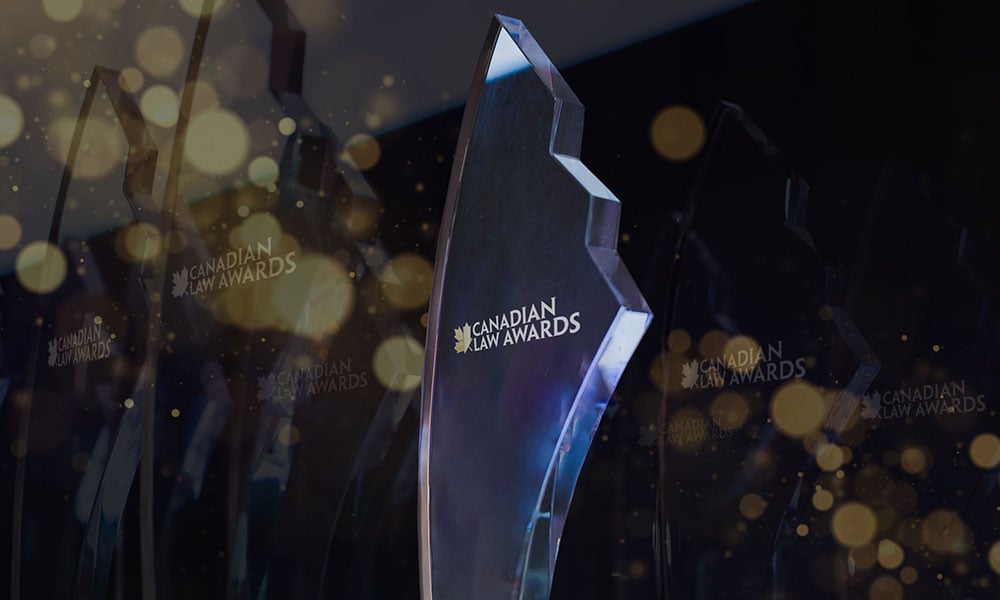 Nominations close soon for the inaugural Canadian Law Awards, presented by Lexpert and supported by Canadian Lawyer and InHouse.
The Canadian Law Awards will recognize excellence across the entire legal profession, with 30 categories open to law firms, corporate legal departments, individuals, and deals and cases completed in 2019.
Among the 30 categories are those recognizing pro-active measures that contribute to an evolving definition of Social Responsibility:
Pro Bono Initiative of the Year
Diversity Initiative of the Year
Woman of the Year
As such, the Canadian Law Awards not only recognize the law firms, in-house legal teams, and individuals who conquer outstanding business challenges but also those who commit investments of time and resources towards changing the profession and the world beyond.
"Each year, pro bono lawyers deliver access to justice for thousands of Canadians who have nowhere else to turn," says Executive Director of Pro Bono Ontario Lynn Burns, who will be a member of the the judging panel. "Pro bono is both a professional obligation and the hallmark of a caring and compassionate profession. The pro bono award will bring important recognition to the amazing pro bono work being done across Canada."
"From building diverse and inclusive workforces to finding new and innovative ways to give back to our communities, we know that excellence in our profession is defined by so much more than the results we deliver to clients," says James Buchan, Firm Managing Partner, Clients & Markets Gowling WLG and a member of the judging panel as well. "The Canadian Law Awards provides a unique opportunity to recognize the tireless work of our peers in positively shaping the culture of our industry."
"I look forward to helping recognize the impressive contributions of Canada's top legal talent and hope they inspire the next generation of leaders and thinkers," says Marc Barbeau, Chair, Stikeman Elliott LLP, and member of the judging panel.
Nominations can be submitted for all categories here until Feb. 4 (11:59 pm EST).
Finalists will be announced in Lexpert and Canadian Lawyer in March. Winners will be announced at the black-tie gala event in Toronto on May 7 – and will also receive extensive profile-raising media coverage across Lexpert and Canadian Lawyer.
Readers with any questions about nominations – or those would like to enquire about booking for the gala itself – can get in touch at [email protected].