Salmon is one of only two presidents to serve from the in-house counsel community in 123 years – and the first president of colour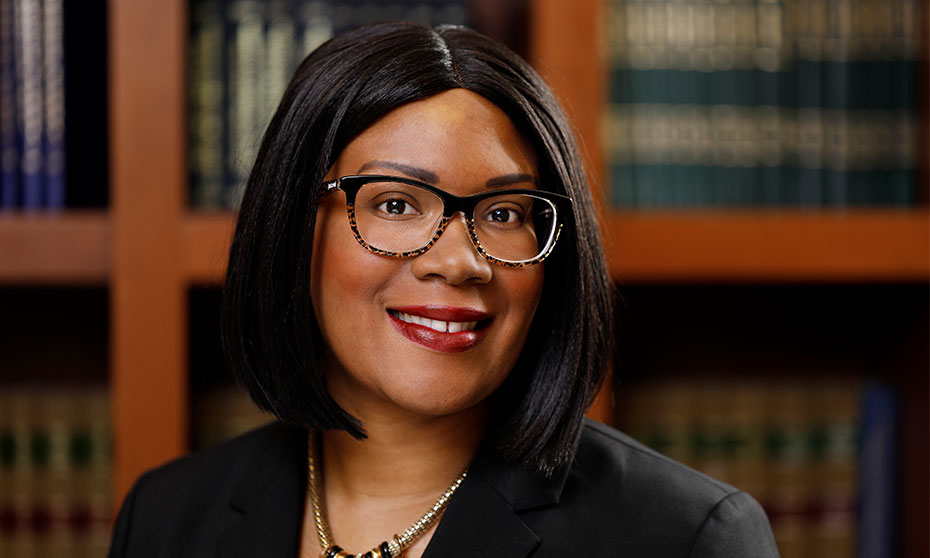 Vivene Salmon has been named president of the Canadian Bar Association. As VP compliance at Bank of America Merrill Lynch in Toronto, Salmon is only the second president from the in-house counsel community to serve at the 123-year-old association. Her one-year tenure began on September 1, 2019.
"In-house lawyers bring a lot of important skills that are quite powerful such as governance skills, financial acumen, dealing with organisations in transition and working with staff at all levels," says Salmon. "Now that in-house is regarded as a prestigious path to follow in a legal career, it's important that we continue to elevate that path. Hopefully other in-house lawyers will follow me." Previously holding the title of vice-president of the CBA, Salmon takes the reigns from Raymond Adlington.
One of Salmon's key goals during her tenure as president will be to improve communication between different generations in the legal profession through a podcast series, set to debut in November, called Conversations with the President, that will address issues where different generations may not see eye to eye.
Salmon hopes to run at least eight podcasts during the next year, which will cover such issues as student debt and the financial challenges faced by young lawyers, as well changing technology, mentorship, diversity, and mental and physical health within the legal profession.
"It's incumbent on the CBA and legal institutions to be on the cutting age of providing skills that lawyers need, so given that I'm part of that new generation where there's been so much change, it's top of mind for me to spark an intergenerational dialogue in these areas," says Salmon. "Hopefully our members will find it meaningful and powerful to talk about some of these issues."
As part of her goal to improve communications within the CBA and connect with younger members of the legal profession, Salmon will also be vlogging on Twitter.
Salmon is making history as the CBA's first president of colour.
"It shows that the CBA is needing change and it's willing to grow and take that risk and be responsive to the legal profession because the demographic is changing," she says. "There are more women and more racialized people and more Indigenous lawyers coming up so it's important to reflect that."
Salmon was called to the bar in 2010 and has been actively involved in the CBA since she joined in 2006. This year she chaired the organising committee for the CBA's first conference aimed at racialized lawyers.
Seven new members were also welcomed to the CBA board of directors this month: Chandra Flett, Susan Gover, Marc Noreau, Stephen Rotstein, Steeves Bujold, Bonnie Reddekopp and Hugh William (Bill) Veenstra.