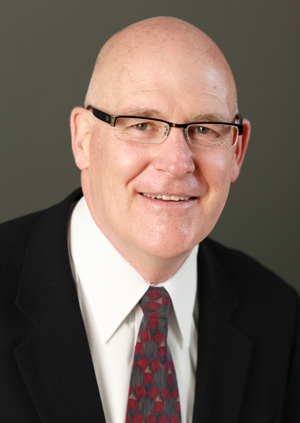 The first wave of in-house counsel will soon be embarking on the Canadian Corporate Counsel Association's new certification for in-house lawyers in February, and the program has already been vetted by a collection of senior counsel who have test-driven the content.
About 40 senior and general counsel from a broad spectrum of organizations including the Bank of Canada, Loblaw Companies Ltd., SaskEnergy Inc., financial institutions, and public sector/non-profits were part of a pilot project to test-drive the curriculum on Oct. 25 in Toronto at the Rotman School of Management.
The CCCA partnered with Rotman to create the
Business Leadership Program for In-House Counsel
. Those who successfully complete all three phases of the program will graduate with the distinction of Certified In-House Counsel – Canada.
The CCCA developed the program to address the concern from the in-house bar that law school does not adequately prepare an in-house lawyer for the world of corporate counsel where they are required to play more of a business role. The CIC.C addresses issues such as developing as a manager and how to navigate organizational dynamics and using financial data.
"It all started in the spring of 2011 with a 'deep think' about how we wanted a program that would be focused on in-house counsel. There aren't as many opportunities to help in-house make the transition from law firm to in-house that is not focused on substantive law," said Grant Borbridge, chairman of the CCCA and vice president legal and general counsel with MEG Energy Corp. in Calgary.
Speaking to the pilot group, Gord Currie, executive vice president and chief legal officer of George Weston Ltd. and Loblaws., said one of the many challenges that lawyers face when they go in-house is how to manage their departments.
"When I think of managing a legal department I think of the challenges of growing legal leaders especially when lawyers are increasingly specialized at laws firms," he said. "I often describe the law as the easy part of the job. The challenge is how to be effective, how to get things done — that is the really hard work."
Pilot participant Mary Ellen Bench, city solicitor with the City of Mississauga, said after attending the intense two-day session she thinks it would be of great benefit to those relatively new to the in-house role.
"I thought it was a program with a lot of potential," says Bench. "The tie-in between the business topics and the role of legal counsel in relation to them needs to be stronger, as many commented. I have asked my deputy to consider attending as I think it would benefit her. It was a great two days and I made some great contacts, in addition to learning new things."
The first group of students to start the full CIC.C program will begin Feb. 28 and the initial module runs until March 2. Following that, the second module is self-paced and conducted online. The third in-class module begins Sept. 5 with a fourth component being held in January 2015.
The program tuition is $9,100 and the prerequisite for the second phase of the program is three years of in-house counsel experience.
Julia Shin Doi, general counsel of Ryerson University, also attended the pilot and found the Communication & Influence and Strategy & Competitive Advantage discussions applicable to her role.
"It really changed and reframed our way of thinking about different issues and how we come across," says Shin Doi.
Mark Weber, associate professor at the University of Waterloo Social Innovation & School of Environment, Enterprise & Development, led a session on communication and influence.
"Weber was great on the issue of communication and influence and how we create our own social circumstances and the more you realize how your own behaviour influences everything going on around you the more you can change it," she says.
Another exercise involved Rotman professor Mara Lederman taking the class through a discussion on how Wal-Mart has evolved using its own unique competitive strategy.
"I liked the Wal-Mart study because universities are always thinking of growth and expansion so looking at how others did it was all very helpful to me," says Shin Doi.
Other sessions included Managing the Legal Department, led by Deloitte general counsel Ken Fredeen, and Financial Judgment: Unraveling, Interpreting and Using Financial Information and Leading in Times of Crisis, led by Chris Lynch, partner, consulting at Deloitte.
The program would be suitable to new to in-house counsel, mid-level counsel who want to move to the next level, "only legal officers" in small departments, and those working as specialists in large legal departments as well as external law firm lawyers interested in moving in-house.