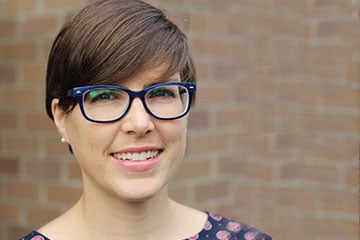 Changes to the law clerks program at the Supreme Court of Canada were announced in a recent
letter
to law school deans from the SCC's executive legal officer.
The letter, from Gib van Ert and shared by Legal Affairs Canada's Twitter page, outlines two new developments in the law clerk program.
The number of clerks per chambers is getting a bump and candidates will need to have clerked in another court or been called to the bar before they're eligible to clerk at the SCC.
The letter reads, in part, that "justices of the Court may offer clerkships to up to four clerks per chambers." It states that this change will be on a trial basis.
The letter, dated March 30, confirms in the now-complete 2018-19 hiring process that offers were made by each chamber to four candidates.
"For prospective clerks, the move to four clerks per chambers is undoubtedly good news," says Jocelyn Stacey, assistant professor at the Allard School of Law at the University of British Columbia and former SCC clerk to Justice Marshall Rothstein.
"Clerking at the Supreme Court of Canada is an extraordinary opportunity and this change extends that opportunity to up to nine more young lawyers each year."
But, she notes, it's difficult to reconcile this change with the court's workload, as the number of cases it hears each year seems to be declining.
While Stacey, who wrote on her
experiences
during her clerkship, admits it is possible clerks are being asked to do different work or that the nature of the cases heard has changed, based on her experience eight years ago, she says that "three clerks in each chamber seems sufficient."
While statistics on the SCC's
website
show fluctuation in the number of cases heard since 2006, it doesn't account for complicated or big-issue cases such as
R. v. Carter
or
R. v. Jordan
.
In recent years, it seems judges of the court are being asked increasingly to do things outside the courtroom such as give speeches and attend events. Clerks do help prepare speeches and presentations and that could account in part for the increase in the number of clerkships.
As for the changes to eligibility, Stacey says the new requirements are unfortunate and considering each application on its unique merits was preferable.
The letter from the SCC reasons that "this change will increase the work experience of . . . law clerks" and goes on to say the court "hopes to implement this decision starting next year, although a transitional period may be needed."
Especially considering many — "If not the majority," Stacey notes — of SCC clerks already meet this standard, "a baseline requirement may overshadow the interesting, relevant and diverse professional experience that applicants have acquired prior to and during law school," she says.
"The requirement also means that the court may miss out on potentially excellent clerks who are less mobile — for personal or professional reasons — once they have moved on from law school."
Stacey says one of the most remarkable aspects of the SCC clerkship process was the fact each judge was able to select their own clerks, allowing each judge to look at applicants more personally and "take into account prior experience, working style, diversity, language ability, etc." when selecting clerks for their chambers.
"Now that the court has moved toward a centralized selection process, that individuality has been lost," Stacey says. "This new requirement further undermines that personal element of SCC clerk selection."
The law clerk program page on the SCC's
website
, last updated Jan. 24, will reflect the changes for next year's clerkship applications.