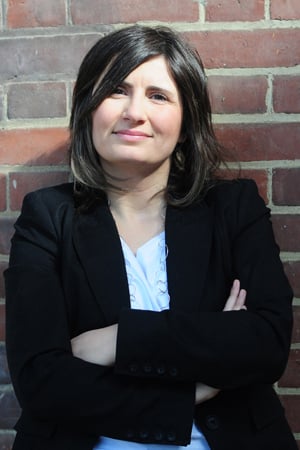 "If we really want to change the nature of the system and increase access to justice, we have to educate the next generation of lawyers," says Nikki Gershbain, national director of Pro Bono Students Canada.
This message was echoed in the
report from the Access to Legal Services Working Group
, established by the Action Committee on Access to Justice in Civil and Family Matters, released in late April.
"Law school education needs to reflect the changing world of legal services and the reality that lawyers of the future may have to [practise] law in entirely different ways. There needs to be an openness to different approaches to justice, recognizing strengths of different legal systems, with a focus on dispute resolution and innovative ways of delivering legal services to groups of clients rather than the client by client model that is still most common today," the report stated.
Mark Benton, chairman of the working group and executive director of the Legal Services Society in British Columbia, says the report's purpose is to get those in the legal community talking about access to justice issues.
Gershbain says she's hopeful the report will kick-start the conversation as legal education is often treated as an "afterthought."
It's essential that all stakeholders — law deans, clinical practitioners,
pro bono
advocates, the Federation of Law Societies of Canada, and students — are included, says Gershbain.
"The only way that we're going to be successful in thinking through what we want our legal education to look like for the 21st century is if we bring all the players around table," she says.
"None of this is going to be successful if we can't get the majority of the justice sector and the profession on board and make them realize there is a serious crisis in the country that we all have a professional responsibility and obligation to address," she adds.
The report recommended "key justice system stakeholders should collaborate with legal educators to promote an awareness of access to justice issues and to identify the types of legal education that will best develop the critical legal skills to address future access to justice needs."
Gershbain says: "Hopefully this recommendation will put pressure on the law schools and the regulators to work together to determine how best to ensure that we promote an awareness of access to justice issues among law students and also update our legal education system so it better addresses those needs."
Osgoode Hall Law School dean Lorne Sossin says currently access to justice programs are voluntary at most law schools. However, "if the recommendations of the working group are to be fully embraced, it has to be something that is really systemic, not just great opportunities for motivated students," he says.
Osgoode has a public-interest graduation requirement, which demands all law students complete 40 hours of public-interest work.
"Law school is a place where we form the expectations on the part of lawyers as to what their practice will be, and we need to open up those horizons for a much more multi-faceted set of skills and see lawyers not so much as technicians who deliver legal services but as problem solvers who can look at the problems people have from a variety of perspectives," he says.
"Law school has to focus on dispute resolution on a whole innovative spectrum and not just as courses on how to be your grandmother's lawyer — that was a different era," he adds.
In line with the report's recommendation, Sossin says law schools have the opportunity to partner with public-interest organizations in order to spread awareness of access to justice concerns. For example, Osgoode, in collaboration with ARCH Disability Law Centre, is opening a disability rights clinic next year.
PBSC also does extensive work in the area of access to justice.
Benton says the committee is now working on its final report, which is expected to be released in September.