Articling students have benefited from temporary openings and a workload crunch at the City of Ottawa.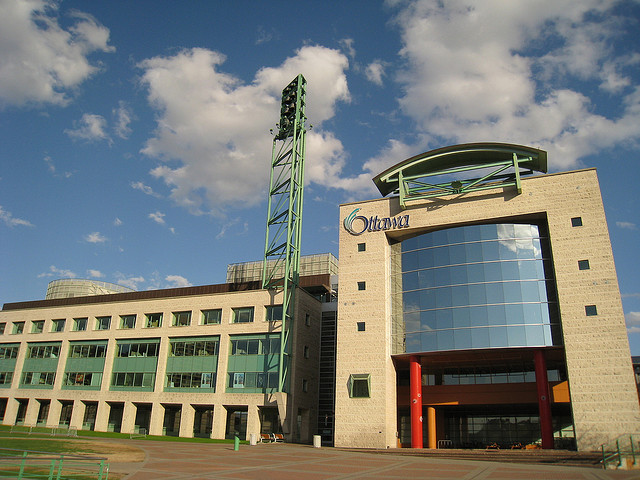 The city's legal department is losing three lawyers to maternity and parental leave on a temporary basis and another is retiring before the end of next year. City clerk and solicitor Rick O'Connor says he is using articling students trained in his department to fill the vacant positions.
The city hires two articling students every year and also makes use of law students from the University of Ottawa who volunteer on special projects from time to time.
"It was just fortuitous that I had a couple of graduates right at the same time I was finding this out," says O'Connor.
"It's always easier when we can have someone move right from an articling job to a first-year lawyer position and quite frankly, know the client, the routine, and everything else."
O'Connor says it's difficult to get parental leave covered for six, nine or 12 months in the municipal law area. The department is expected to absorb the workload.
"There is no additional funding for those types of things," he says.
The city's legal department has a history of hiring articling students that goes back to when O'Connor first joined the city.
"I have an internal bias because I was an articling student with the former Regional Municipality of Ottawa-Carleton 24 years ago, I was asked to work for the region after I articled," he says.
"I stayed and subsequently became city solicitor. Two or three of my management team and senior legal counsel are also products of in-house articling. So if we can find an opening or even a temporary position we think will work out well, we try and make sure they stick around for a year or two in some fashion."
The City of Ottawa has a legal department of 24 lawyers who handle a range of matters. It also uses external law firms for large projects, such as the Friends of Lansdowne litigation and the city's $2-billion light-rail transit project.
A report in the
Ottawa Sun
indicates the city's draft budget says the 5,200 hours of unpaid overtime put in by in-house lawyers in 2011 will likely be matched in 2012.
Those hours would equal the cost of three additional lawyers; however, O'Connor says he doesn't keep tabs on hours as a means to justify more staff. Instead, he likes to have a good understanding of what his team is working on and whether staff are maintaining a decent work-life balance or perhaps are having problems in a certain area.
The city relies on outside counsel to assist with major files and recently worked with Borden Ladner Gervais LLP on the Friends of Lansdowne case. The firm received $1.2 million for the litigation, but O'Connor notes the city won at both the application level and the Court of Appeal.
O'Connor says his in-house department's model is built on "a good mix of both."
"It's important for us to turn to outside law firms in that regard to make sure they can carry the weight when it's necessary because obviously I can't put five or six lawyers behind one file for two or three weeks at a time when I only have 24 in total," he says.
Despite the work crunch, O'Connor won't be asking for more staff for next year, at least not now.
"I'm going to make due with what we have. We will do the year end which for us comes out in Q1 of 2013 and we'll have a look back on a couple of our major projects including the Lansdowne partnership plan, a lot of which was done by BLG. We also have our light-rail program which they are handling as s separate contract, so we will be monitoring those projects and see if there are any lessons learned over the last year or so."