The Criminal Lawyers' Association is slamming a Law Society of Upper Canada hearing panel
decision
last week suspending securities lawyer Joe Groia for two months and leaving him on the hook for almost $250,000 in costs for his conduct during his defence of Bre-X Minerals Ltd. geologist John Felderhof.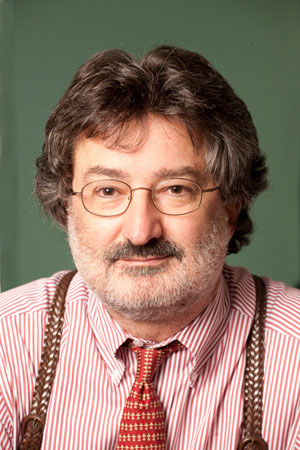 "The Ontario Criminal Lawyers' Association is extremely concerned about this decision of the law society and the precedent it may set," says CLA president Norm Boxall. "We are most concerned about the potential chilling effect upon defence counsel who day in and day out perform their professional duty fearlessly advocating for their clients."
The CLA, noting Groia has appealed the decision, says it will seek to intervene in any further proceedings.
The comments follow Thursday's decision on penalty and costs against Groia after a panel found him
guilty
of misconduct last year. In harsh language, the panel found Groia's conduct in criticizing the prosecution during Felderhof's trial "negatively impacted the administration of justice" and that he had demonstrated a "deliberate and consistent pattern of disruptive behaviour."
"Mr. Groia cannot be said to have demonstrated any contrition or insight into his behaviour," wrote Bencher Susan McGrath on behalf of the three-member panel. "Indeed his position in these proceedings represented an outright attack, both on the importance of civility and the legitimacy of the law society's regulation of uncivil conduct."
In its reasons, the panel considered the need to provide general deterrence to the profession.
"If the law society implicitly condones the unacceptable conduct of Mr. Groia in Phase 1 of the Felderhof trial, by failing to impose a penalty, it could have an even more significant consequence on general deterrence," wrote McGrath. "The penalty imposed must clearly indicate that such conduct will not be tolerated and that the consequences can be severe."
The panel also looked at the appropriate range of penalty in light of previous cases involving incivility. In one such
case
involving Shale Steven Wagman, there were three incidents towards a mediator and a senior claims manager that resulted in 15-day suspension. But in that case, McGrath noted, there were extenuating circumstances as well as an apology.
"There are no apologies or extenuating circumstances, in this case," she wrote.
"In the present case, rather than a thoughtful and comprehensive argument, we have found that Mr. Groia engaged in persistent unsubstantiated allegations of prosecutorial misconduct and communicated with the prosecution in a manner that was intended to be provocative and in fact was in effect offensive and inconsistent with the proper tone of professional communication," she added.
Groia's case has sparked an intense debate among the bar about the limits lawyers can go to in defending their clients. Groia himself has emphasized the need to vigorously defend his client and argued the law society matter would send a chill to lawyers when it comes to how they handle their cases. The panel, in fact, took Groia's "repeated statements" during the case, including his comments on civility, into account in determining the penalty.
"These constitute the very unusual circumstances where his attitude towards his misconduct demonstrates a substantial likelihood of future misconduct," wrote McGrath.
"In this case, the lack of remorse constitutes an aggravating factor."