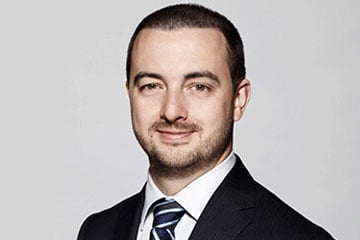 Lawyers involved in advising clients affected by a massive construction strike in Quebec should let them know that patience is needed, says a Montreal lawyer.? Éric Thibaudeau, partner in the employment labour law department at Langlois lawyers LLP, says there is a report that the strike will be settled imminently.
Today, the Quebec government tabled a bill that would send thousands of people back to work. According to the
CBC
, if the bill is passed, it will give both sides until October to work out issues impacting workers and reach an agreement, and if unsuccessful, it would be settled by binding arbitration.
"I would advise my clients to be patient and not perform any work, because the strike is going to be over in the next few days," says Thibaudeau.
The strike involves about 172,000 workers, according to the
Globe and Mail
, and began May 24. Thibaudeau says the end of the strike is "good news."?
Quebec is unique as a jurisdiction because unionization is mandatory under the Act respecting labour relations, vocational training and workforce management in the construction industry, he says. ?"To be able to work on any job site in
Quebec
, employees need to have a competency certificate," Thibaudeau says. "And to obtain that competency certificate, you must — it's not an option — you must be a member of one of the five unions that is recognized to represent the construction employees in the act."
Thibaudeau says this means a strike "really paralyzes the economy," and he cited a provincial government estimate that it could mean a loss of $45 million per day for the Quebec economy.
"When a strike goes on, everybody is on strike, and everybody stops," he says.
However, from a legal perspective, Thibaudeau says that under the act there are "no consequences" for those who work while the strike is underway.
"[T]he construction labour law act does not contain any anti-scab dispositions, so tomorrow morning, if me and my three employees decide to go work, even if they're on strike, there will no reprisal in the sense there's no statements of offence, there's no damages, there's nothing that can be done by the five unions," he says.
This type of situation can generate tensions such as "pushing and shoving" between union representatives and those working at the job sites, he says.
"So for employers that do business in Quebec, that come from maybe Ontario or the rest of Canada, and especially their lawyers, it's important to understand that environment, because . . . it's a perfect situation to create some pushing and shoving, some arguments, some illegal acts, which may result in the lawyers having to act very quickly to obtain injunctions," he says.
For example, he says injunctions to prevent blocking of job sites or threatening behaviour could be obtained from the Superior Court of Quebec. ?However, he says it's uncertain if an injunction would actually be available, because by working, employees are not complying with the law.
"It's hard to get the injunction if you are actually hiring employees and making them work during a strike," he says.
Jean-Patrick Dallaire, a partner at Langlois lawyers who is part of the firm's construction law and commercial litigation group, said the impact of the strike on contracts depends "on the terms of the contract that is being used."
"Generally, a strike will be considered an 'excusable delay'. . . an event that results in an extension in the time allotted [to] the contractor for performing the work," he said via e-mail. "Nevertheless, an excusable delay does not give rise to compensation for any resultant additional costs incurred by either party."