While thousands of golf enthusiasts flock every year to the sport's Scottish spiritual home, St. Andrews, tort litigators are more interested in a small town about 150 kilometres west of there that a retired British Columbia judge has dubbed the "birthplace of the modern law of negligence."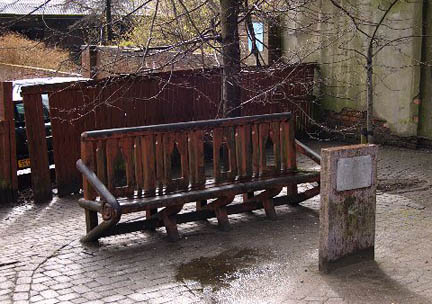 From May 25 to 26, Paisley, Scotland will play host to
The Paisley Snail Conference
, an international event to mark the 80th anniversary of the U.K. House of Lords' decision in
Donoghue v. Stevenson
.
"It was the beginning of manufacturers liability and consumer protection in the law of tort," says former B.C. Court of Appeal Justice Martin R. Taylor , now associate counsel at Vancouver firm Hunter Litigation Chambers.
The 1932 judgment came down four years after May Donoghue and a friend walked into Paisley's Wellmeadow café, where her friend bought her a bottle of Stevenson's ginger beer. Part way through the drink, she discovered a partially decomposed snail in the bottle, resulting in shock and treatment for gastroenteritis.
Unable to sue the café owner because she had not bought the drink herself, Donoghue launched an action against the drink's maker. Stevenson's moved to have the action dismissed as disclosing no cause of action, and the case finally ended up at the U.K.'s top court. Lord Atkin, siding with Donoghue, summed up the case in a much-quoted judgment.
"The rule that you are to love your neighbour becomes in law you must not injure your neighbour. . . .You must take reasonable care to avoid acts or omissions which you can reasonably foresee would be likely to injure your neighbour," Atkin wrote.
Taylor, who will be one of three Canadian keynote speakers at the conference, says the decision still resonates throughout Commonwealth common law jurisdictions.
"The neighbour principle derived by Lord Atkin from the 10 Commandments and the parable of the Good Samaritan has been applied in a multitude of other situations involving foreseeable damage negligently caused to the person, property or pocket of another," he says.
It will not be the first time Taylor, who has written a number of papers on the case, has visited Paisley. In 1990, he led a delegation of 250 Canadians, including lawyers, legal scholars, and judges, to the town for an earlier legal conference after the Canadian Bar Association's annual conference in London that year. That came five years after a local historical society had shown him the site of the original Wellmeadow café.
"There was electricity in the air when it became apparent that there really had been such a place, that one was actually standing where May Donoghue said that she saw the snail in her ginger beer," says Taylor.
The 1990 CBA delegation left behind a bench and plaque to commemorate Paisley's place in legal history. According to a recent Paisley Daily Express story (http://www.paisleydailyexpress.co.uk/renfrewshire-news/2012/02/28/snail-bench-will-be-back-in-place-in-time-for-legal-conference-87085-30417465/), the memorial has fallen into disrepair, but local students are helping to restore it ahead of the lawyerly invasion this May.
"Council chiefs confirmed the bench will be back in its place and the ground around it will be tidied up in time for a special legal conference," the paper reports.