After 18 months as Deloitte Conduit Law LLP, founder Peter Carayiannis announced Friday Conduit Law's "renewed independence."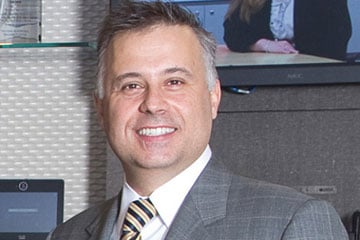 After 18 months as Deloitte Conduit Law LLP, founder Peter Carayiannis announced Friday Conduit Law's "renewed independence."
"We have decided that Conduit Law can scale more rapidly as an independent firm," said Carayiannis. "We are professionals with the highest standards of client service, but in a rapidly changing world we also need to be able to move in an agile and responsive way to deal with immediate client issues."
"Conduit Law is back, better and stronger than ever," said Carayiannis. "With our sights set on national expansion, we will continue to innovate in the legal industry, we will always put our clients first and strive to eliminate the billable hour."
In March of last year, Conduit announced it was forming a new legal entity with Deloitte. At the time, Deloitte said it was investing in new models through affiliated law firms to "address the evolving legal requirements of clients."
A spokesperson for Deloitte issued a statement Monday indicating that: "Effective September 29, 2017, Deloitte LLP and Deloitte Conduit Law LLP have agreed to end their affiliation and Deloitte Conduit Law LLP will conclude its operations. Peter Carayiannis will continue his practice through Conduit Law Professional Corporation ("Conduit Law") effective October 1, 2017. We want to thank Peter and his team for his contributions and wish him future success with Conduit Law."
No one from Deloitte was available for further comment.
Founded in 2012, Conduit Law offers outsourced lawyers to support in-house legal teams, provides on-demand solutions for law firms and assists clients with short-term projects and special engagements.