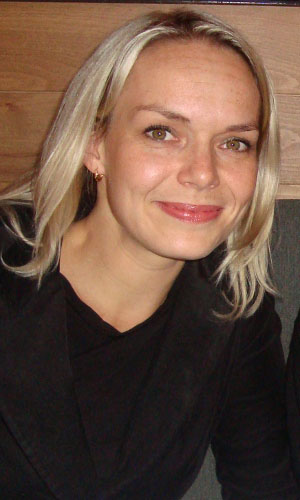 If you're new to the life of in-house counsel you might benefit from learning a few tips from those who have some solid experience navigating the transition from a law firm to the life of the internal legal department.
A recent Association of Corporate Counsel Canada Quick Poll revealed that 68 per cent of those who agreed the skills needed to succeed in-house are different from the skills required to succeed in private practice, say they learned what they needed to know on the fly, while 25 per cent said they learned what they needed to know from an in-house mentor. Another seven per cent said they got their in-house knowledge from continuing education programs.
To try to bridge the education and mentoring gap for in-house, the ACC is hosting its
Corporate Counsel Institute Canada
March 25 to 27 in Toronto. It was created to give lawyers with five years or less experience in a law department the chance to learn how to build a successful in-house career.
Sessions will cover such topics as finance and accounting for in-house, how to set up effective compliance programs, contracts, corporate litigation, e-discovery essentials, and ethics for the in-house lawyer.
Faculty members for the CCIC include experienced in-house counsel such as Jolie Lin, deputy general counsel, knowledge management with the legal, corporate compliance group with BMO Financial Group.
"The program is designed for primarily the new to in-house," says Lin. "It will be an excellent program for people to focus on some of the issues around compliance, for example, which is a very different lens than external counsel would have learned about. Luckily the skills translate but there is a lot of new learning."
The CCIC aims to provide education in specific areas but also provide a basis for new in-house counsel to find a network to draw from after they leave the sessions.
"It's helpful for in-house to hear you're not alone. That's what an organization like the ACC allows for — for some of that banding and networking together," says Lin.
Lin has been at BMO Financial for three years. Before that she spent a year at Vale Inco. "I'm relatively new to in-house in some respects, having spent 20 years in private practice before that," she says.
"You wear a really different hat when you become corporate counsel and there are really important lessons people have to get their head around when they move in-house," adds Lin. "I definitely have learned a great deal. Now that I'm the client I realize one of the most challenging things to look at internally is how do you get your arms around all that information? The way you have to think about managing your information is different."
At the CCIC, Lin will speak about knowledge management and specifically corporate litigation and e-discovery.
"I was working in the knowledge management group in Osler Hoskin & Harcourt before I left there and then I branched out to this role in terms of providing knowledge management for corporate counsel internally," says Lin.
In her role she is responsible for providing professional development training programs within her group at BMO, including technical initiatives to enable collaboration and enhance communication. "Most of it is about applying best practices and making the place run more efficiently," she says.
She's also launched an insourcing of BMO Financial's e-discovery capabilities and there is now an e-discovery team that looks after the collection of materials for litigators in the group.
"We really operate a little like a medium- to large-size law firm," she says.
Leanne Andree, assistant vice president and senior counsel for Sun Life Financial, will also be speaking from the litigation department perspective. Andree went in-house at Sun Life 12 years ago straight from a family law practice to practising group disability and life insurance claims litigation. "The only consistent piece was the litigation part," says Andree.
She now works with the sales force at Sun Life Financial doing adviser work.
"When I moved in-house I loved the ability to focus just on practising law," she says. "I didn't have a business development component to my job any longer and the billing component was gone. So when you take those two pieces out of the equation it's a big stress reducer."
But Andree also had two children at that point and she says moving in-house helped her achieve the work-life balance she was looking for. "Although I now have a docketing requirement — it's not that in-house jobs are lighter. I have an 1,800-hour docketing target, but I don't bill my time or have those issues," she says, although she does bill her time to the various business units and it is scrutinized.
Andree will speak to the differences lawyers will find when they move in-house and about what is unique about being a litigation lawyer in-house.
"Obviously there is the working with outside counsel piece, and I would like to share my experiences over the years — what I've learned, mistakes I've made and areas where I think I've made things better with outside counsel," says Andree, who has tackled the billing issue and how to achieve efficiencies with outside counsel.
For those who find themselves deep in the commercial law and contract negotiations, Marie-Christine Brochu, senior legal counsel and divisional counsel, industry financial services with the International Air Transport Association, will be presenting tips for conducting commercial and contractual negotiations.
"I was really excited about this institute because when I came in-house I didn't really know where to go to find out how to become a good in-house counsel. You have a general idea but then the first day in the company you do commercial contracts and you realize you need to know the business better so you go and learn the business," she says.
Brochu, the founding member of the ACC's Quebec chapter, has been with IATA since 2005. Before that, she practised in a U.S-based law firm in Paris working on corporate finance and mergers and acquisitions. She later moved to a Montreal firm before getting the call from a recruiter offering her an in-house position.
"I was looking to work in a more global, international environment to practise law in the international context and I was looking to work close to home in Montreal in an international context," says Brochu. "The opportunity at IATA was an opportunity I just couldn't refuse because we are truly dealing with every country in the world."
The life of in-house counsel suits Brochu because she says it allows her to do all the things she always loved about corporate law. However, she admits there were challenges in the beginning.
"You're still a lawyer, but you need to start acting more like a business person and you can't practise the Dr. No strategy. When someone comes to you to set up a specific type of deal or contract what you want to avoid is to say 'No, you can't do this.' What we want to do is, especially in the early stages of a project, is offer up alternative solutions and suggest an alternative that will work and help the team to deliver the project with the partners," she says.
She says it's also been critical to learn to communicate not necessarily like a lawyer, but with a business view. "It helps make the connection. Short is sweet and read."