An Ontario Superior Court judge has awarded $49,000 to a man and $10,000 to his family, after he was illegally arrested, pulled from his car and pinned to the ground by Hamilton police.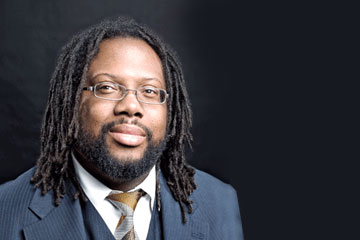 An Ontario Superior Court judge has awarded $49,000 to a man and $10,000 to his family, after he was illegally arrested, pulled from his car and pinned to the ground by Hamilton police.
In Jeremiah v. Hamilton Wentworth Police Services Board, Justice Antonio Skarica said the case was about balancing individual liberty and the duty and power of police to interfere with that to protect society from criminal activity. Quoting Ontario Court of Appeal Justice David Doherty in Brown v. Durham (Regional Municipality) Police Force, Skarica wrote, "we want to be safe but we need to be free."
"The victory here is a tribute to the courage and perseverance of my client, Rikki Jeremiah. His determination to face the risks of a trial to obtain justice and right the wrong he experienced that night is inspiring. It is a lesson for us all to stand up for our rights," said Jeremiah's lawyer Robert Munroe of Ross & McBride LLP, in an emailed statement.
Jeremiah, an auto mechanic who operates a car dealership and is a preacher with the Seventh-Day Adventist Church, is an immigrant from the Caribbean who came to Canada 24 years ago.
He was sitting in a parked car with his friend Christian Lokofe at 1:30 a.m. on Feb. 12, 2012. Police officers Ian Milburn, Dave Pidgeon, Shawn Smith and Andrew Poustie — members of the Addressing Crime Trends in Our Neighbourhood — or ACTION squad — spotted Jeremiah's vehicle and decided to investigate. The ACTION team is tasked with targeting high-crime neighbourhoods.
Jeremiah had a dealer plate on the back of his Chrysler Sebring and no licence plate on the front of the car. The five police defendants testified they saw Jeremiah put something between the seats. The police also testified that the Chrysler Sebring model is stolen at an above-average rate.
When asked to produce his licence, Jeremiah refused repeatedly, saying he was doing nothing wrong and asking why the officer needed his licence. He was pulled out of the car (one officer testified they tried but were unable to remove him and he eventually got out on his own), pinned to the ground and handcuffed.
Skarica rejected the testimony by Lokofe that, during this confrontation, racial slurs such as "boy" were used and rejected Jeremiah's testimony that one of the officers put his head through the driver's-side window and said, "give me your licence or I'll punch you in the face."
Skarica said it was "clear from the evidence" that the police were concerned with the object hidden between the seats and it was unreasonable, not knowing if there was a gun nearby, that the officer would recklessly put his head into the car. The other officers' testimony also contradicted that those threats were made, Skarica wrote in the decision.
While one of the officers said a crack house was located close to the car to establish a "constellation of factors" that would explain the officers' conduct. Skarica also rejected this as "made up."
Skarica said Jeremiah's Charter rights to life, liberty, security of the person; protection against unreasonable search or seizure, detention or imprisonment and during detention, the right to be informed promptly the reasons; to counsel without delay and the validity of the detention determined via habeas corpus and to be released if not lawful were violated.
Michael Bryant, executive director and general counsel of the Canadian Civil Liberties Association, told Legal Feeds, "The preacher did nothing wrong, exercising his civil liberties in textbook fashion, and the police conduct in this case was wrong, wrong, wrong. Wrong to escalate an investigation into a confrontation. Wrong to make it worse through an illegal arrest and wrong to cook up fabrications and exaggerations in court."
As to whether racism played a role in the incident, Skarica found that the only evidence of racial slurs came from Lokofe's testimony, which he rejected and added that constable Poustie is married to a biracial woman.
"I conclude that there is no evidence that race played any role in the officers' conduct and actions," Skarica wrote.
"That's a ridiculous analysis of race," says Selwyn Pieters of Pieters Law Office in Toronto.
There was enough circumstantial evidence to find that the race of Lokofe and Jeremiah was a factor in the decision to investigate them and the fact that one of the officers has a biracial wife does not mean he can't assume that a black person is more likely to be involved in a crime, says Pieters.
"Jeremiah got a good result in the sense that, he got some compensation, but the thing is we still have to call the judge out on his faulty analysis of race and racism," he says.
"They're [the police] lucky the plaintiff didn't pursue the racism allegation aggressively. We're going to just have to assume that it was just a coincidence that he's black," Bryant says.
The police are entitled to detain someone while they investigate if they reasonably suspect that person is connected to a crime, but there is "no obligation on the detained individual to answer questions by the police," wrote Skarica who cited R. v. Simpson to determine that investigative detention is only justified "if the detaining officer has some 'articulable cause' for the detention.
"There is a two-part test for whether the officer was acting within their power; if the police conduct is done within a duty imposed by statute or common law, and if so, if interference with the suspect's liberty is trumped by the importance of the police purpose served by the interference," he said.
Skarica found that the ACTION squad's duty allowed the police to clear the first hurdle of the test. They did not pass the second phase of the test as Skarica found that seeing Jeremiah put "some unknown thing, which could be anything" between his car seats, even while parked in a frequently stolen model of vehicle in a high-crime neighbourhood, does not spell a reasonable suspicion of a crime. The suspicious object turned out to be a Bluetooth device.
Skarica, therefore, found Jeremiah's detention to be arbitrary. Though the defendants argued that s. 33.3 and s. 217.2 of the Highway Traffic Act authorized them to arrest Jeremiah for refusing to hand over his licence, as the court found the police were investigating a suspicious object and not a possible violation of the act for having no front licence plate, Jeremiah had the right to refuse to give them his licence.
"Hamilton Police respect the decision of the court," said Hamilton Police Service corporate communicator Jackie Penman in an email.
Tort damages were awarded for negligence, assault, false arrest, conversion, misfeasance of public office, damages were awarded for breach of s. 24.1 of the Charter and the plaintiff received punitive damages.
Jeremiah's counsel had asked for between $40,000 and $60,000 in damages. The defendants submitted that $20,000 would be appropriate.
General damages of $40,000 were awarded because the judge concluded that Jeremiah had post-traumatic stress disorder, shoulder injuries that may require surgery and he lost a month from work. Another $9,000 was awarded in special damages, with $1,275 for money Jeremiah spent on psychotherapy and physiotherapy and the remaining $8,525 as compensation for future treatment.
"This case is an important reminder that the police cannot arbitrarily stop and search members of the public at will," says Daniel Brown, lead counsel at Daniel Brown Law and certified criminal law specialist who was not involved in the case.
"Our courts have often reminded police officers that they must hold objectively reasonable grounds to suspect a person is connected to a particular crime and that the investigative detention is reasonably necessary in all the circumstances. The failure of the police to abide by this relatively low bar set by our courts will amount to an illegal detention and expose the officers to civil law consequences."
Stephen Chisholm, lawyer for the defendants, could not be reached for comment at time of posting.