A judge with the Ontario Superior Court of Justice has ordered that evidence obtained by border officers at Pearson International Airport cannot be used in a case against a Tanzanian man, because it violated his Charter rights.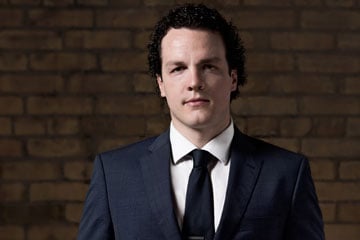 A judge with the Ontario Superior Court of Justice has ordered that evidence obtained by border officers at Pearson International Airport cannot be used in a case against a Tanzanian man, because it violated his Charter rights.
In a pretrial application in R. v. Juma, counsel for Issa Juma successfully argued that evidence collected by officers should not be included in a trial scheduled for September, over Juma's alleged role in importing heroin into Canada.
The ruling states that Juma was carrying nearly 1.5 kilograms of heroin within his body when he arrived at the airport. However, the legal arguments around Juma's case rested on whether Juma was legally detained when a border officer asked him if he had swallowed drugs and he replied that he had.
"In this case there is no dispute that the arrest and search of Juma rely on his utterance that he had swallowed drugs. Put another way, if the utterance is excluded, there are no grounds for his arrest or subsequent search," says the ruling.
"The parties therefore agree the pivotal issue in this case is whether Mr. Juma was legally detained at the point where Jolly asked him whether he had swallowed drugs. If not, no constitutional concerns are raised. However, if he was detained at that point, then he was deprived of his right to silence and right against self-incrimination (s. 7), as well as his right to be promptly informed of the reason for his detention and to consult counsel (s. 10 (a) and (b))," said the ruling.
Justice Deena Baltman states in the decision that Juma arrived in Canada in April 2017 on a flight from Ethiopia that originated in that country.
Juma raised suspicions among border officers when he gave vague responses about where he was staying and why he was in the country.
Border officers searched Juma's luggage and found nothing of concern, and one continued interviewing him with the help of a Swahili interpreter.
Eventually — after concluding that Juma couldn't be admitted to the country under the Immigration and Refugee Protection Act — a border service supervisor did a Google search on Uganda and drugs, which turned up a search result with a World Health Organization report that traced drug trafficking routes, according to the ruling. After that, the supervisor sat down with Juma and asked if he had swallowed drugs — and he was stunned when Juma said he had.

"[The border service supervisor] testified this was the first time in over ten years on the job (and thousands of interviews) that he had ever conducted such an internet search or asked that question, and he was 'shocked' by the answer," said the ruling.

"That said, he admitted that he knew before meeting with Mr. Juma that depending on the answer, it could become a criminal investigation. He also agreed that in keeping with his standard practice, Mr. Juma was likely told before this meeting that he was obliged to answer all questions put to him."
Based on these details, Baltman said she was "satisfied the inquiry [of the border officers] went beyond routine questioning toward a more intrusive form of inquiry based on a suspicion that was both strong and particularized.
"Any utterances made by the accused before [the border officer's] question would be admissible in evidence as the accused was not yet 'detained'; however, when [the border officer] conducted a particularized and unprecedented search online and found ominous information that matched the accused's travel trajectory, the questioning changed from routine inquiries to a focussed investigation of an offence," said the ruling.
Craig Zeeh, the lawyer who represented Juma, says he was hopeful a judge would rule in his client's favour. Zeeh says an acquittal has since been entered on the charge against Juma, with the right reserved to appeal.
"I think the big takeaway is that the law that we know of Charter, once it's engaged at the border, it still applies [at] full force," says Zeeh, an associate with Lockyer Campbell Posner LLP. "Really, the test is different of when it applies, but once it does, we treat it the same as anyone else, that 10 (b) breaches are still 10 (b) breaches, and they are taken seriously by the court."
Kevin Westell, partner with Pender Litigation in Vancouver, says the main takeaway from the ruling is that border officers need to expect there will be strict scrutiny of their actions in investigations they conduct.

"They certainly do have a broad leeway, much broader than in any other investigative context, but this case speaks to the border lines and the extent of that legal justification they have to continue to questioning in circumstances where there really isn't room for a particularized suspicion to arise," he says.

Little comment was provided by the Public Prosecution Service of Canada in the wake of the ruling. "This was a decision specific to the facts of this particular case and [the justice's] decision speaks for itself," a spokeswoman said in a statement.