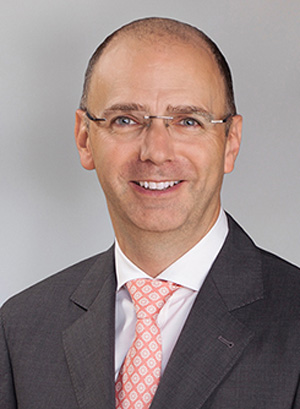 An Ontario Superior Court judge has dismissed a $110-million claim launched by a junior mining exploration company against the province of Ontario for breach of duty of care on the duty to consult, but the inherent question in the case will likely rise again, say experts.
In 2012, Sudbury-based Northern Superior Resources Inc. claimed it lost access to mining claims near Thunder Bay, Ont. Going back to 2002, it had conducted exploration activities in Northwestern Ontario, but in 2012, it abandoned efforts on its gold properties after disputes with the people of the Sachigo Lake First Nation.
NSR claimed the failure of its relationship with Sachigo Lake First Nation was the result of a breach of duty of care by the province and that it should be compensated accordingly.
The company alleged the province breached its duty of good faith and implied statutory duty of care to properly discharge Ontario's constitutional obligations to consult with affected first nations. NSR claims Ontario failed to warn it of its unstable relationship with affected first nations and potential overlapping claims.
NSR also alleged Ontario breached its duty of good faith, duty of fairness, and implied statutory duty of care under the Mining Act by creating the mineral exclusion zone. Ontario denied all allegations.
On May 25, Justice Thomas Lederer dismissed the action, saying in
Northern Superior Resources Inc. v. Ontario
: "To put it simply, Northern Superior cannot reasonably expect to be compensated by the Crown which was never directly involved in its relationship with Sachigo Lake First Nation and who it contacted only for the purpose of seeking compensation."
"In this case, the Crown was unaware of any difficulties between Northern Superior and Sachigo Lake First Nation until July 5, 2012 and did not understand the relationship to be in peril until the letter of September 6, 2012. Until then, it had no idea that there was any concern that the activities of Northern Superior were seen as adversely affecting any Aboriginal title or rights. By then, Northern Superior was unprepared to do anything other than sue. The Crown had no knowledge of the problem until its efforts at redress were refused. Its efforts to consult and look for a resolution were summarily turned down by Northern Superior."
In the two-part test for duty of care, the court held that the facts of the case did not meet the first part: a "sufficient relationship of proximity" between the parties.
The judge found the Crown acted reasonably and there was not a lot of interaction between NSR and the Crown until the company decided it was going to sue the Crown.
"The court here almost summarily says it just doesn't meet the standard for duty of care," says Thomas Isaac, who leads Osler Hoskin & Harcourt LLP's aboriginal law group.
The case was one being watched closely by business, aboriginal lawyers, and exploration companies hoping for greater clarification on duty of care and duty to consult.
"It doesn't clarify the duty to consult, but I think it's correct in terms of the analysis of the application of constitutional law and honour of the Crown," says Kate Kempton, of Olthuis Kleer Townshend LLP. "There's no other result that makes sense.
"I'm not suggesting there isn't a possible accountability of the Crown to companies. The Crown has a duty and if it fails in that duty and there is an ultimate economic impact on a company and they can establish the duty of care — which they didn't in this case — or a breach of contract, then certainly in the right case that can be made out," says Kempton.
As the judge pointed out, Kempton says, "It's true that exploration is an inherently risky business so part of the risk for companies is the engagement with First Nations."
Ralph Cuervo-Lorens, a partner with Blaney McMurtry LLP who represented NSR, declined comment and said his client is "still considering its response and next steps." The value of the mining claims NSR lost access to was in the range of $45 million.
Isaac says the bigger issue and one the case didn't deal with — which is what NSR was really trying to get at — is what is the appropriate role of government when dealing with proponents and the carrying out of the Crown's duty to consult. That issue, he adds, will eventually make its way before the courts.
"That's the real case here. This case in particular had some factual challenges in terms of when Northern Superior reached out to Ontario, and its own behaviour in terms of discussion with the First Nation from the perception of the bench," he says. "The bigger issue is what is the reasonable standard of conduct a proponent should expect from a Crown decision-maker, period."
He says judges look at such matters as a Constitutional duty and courts are going to give the Crown a "fairly wide berth."
Unless all governments across the country fundamentally change the trajectory they are on, Isaac says, there will be other cases like NSR. A future case could take the form of a breach of public interest argument or an administrative fairness angle.
"We have seen examples of where governments have sometimes forgotten that non-aboriginal applicants also have rights including a right to be treated fairly and in accordance with the principles of natural justice, which includes fair and transparent decision-making," he says.