Crowdfunding is quickly becoming a popular tool to raise money for a cause — whether it's to obtain a video of a mayor allegedly smoking crack cocaine or something more charitable.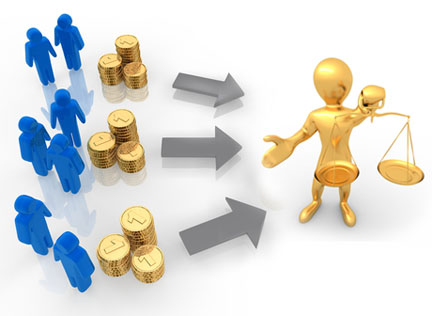 JustAccess
is a new crowdfunding platform that aims to increase access to justice. On July 23, it launched a
30-day campaign
to raise money for those who can't afford legal services. It's simple: it's a platform that connects litigants with people who want to support their cases.
"Crowdfunding is an excellent way to link individuals that might not share the same community but share similar values with one another in a safe and mostly transparent environment," says Sam Saad, a founder partner and managing director of JustAccess.
Saad, a co-curricular educator at the University of Toronto, says the goal is to raise $10,000 to support three cases in November.
"A lot of folks read about injustices in the news or come across those stories in different ways, and they want to do something about it but they're not quite sure what to do. So [JustAccess] allows them to get directly involved in helping shape the outcomes of those cases," he tells Legal Feeds.
They are in the process of selecting the cases, but after that the "crowd" will be able to pick the cases they want to support.
"We will be an open platform that will not decide on any type of law, or any ideology, or any values, but rather just act as a platform where folks can share their stories and find like-minded individuals," says Saad.
Once the funds are raised, litigants will be free to choose their own counsel.
Any remaining funds after litigation will be donated to a community-based legal aid organization, he says.
JustAccess was recently awarded $1,000 for winning the Centre for Social Innovation's pitching competition. The crowdfunding project is being hosted on CSI's web site.
Saad is hopeful JustAccess will encourage people to get involved in helping shape the community they want to live in, increase access to justice by creating a new funding source for litigants, and create discussions around other areas of improvement within the justice system.
Saad has always been passionate about civic engagement, but it was his work as an electoral officer for the United Nations that gave him a real-life perspective on the scope of different democratic institutions and the role individuals can play in decisions that shape society, he says.