The union representing federal prosecutors is considering whether an appeal is in order after a recent decision that, despite stipulations to the contrary, may amount to a "blanket prohibition" on public prosecutors running for office.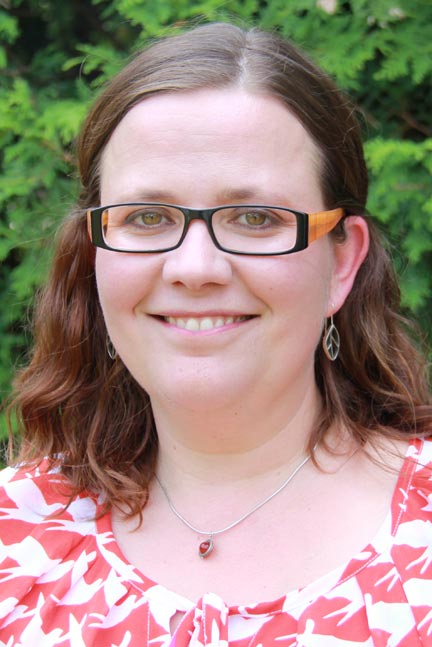 Len MacKay, president of the Association of Justice Counsel, says the Federal Court's decision on Tuesday upholding the firing of Emilie Taman — now running as an NDP candidate in the Ottawa-Vanier riding — sends a chilling message to federal prosecutors seeking political office.
"If somebody of Ms. Taman's position is not permitted to run for office, I do fear that there's a blanket prohibition," says MacKay, "but the decision clearly states otherwise, that it's not a blanket decision."
Taman, a former prosecutor in the regulatory and economic prosecutions and management branch of the Public Prosecution Service of Canada, submitted a request in November 2014 to the Public Service Commission for an unpaid leave of absence while she sought the NDP nomination.
That request was denied after the commission considered Taman's arguments as well as those of her employer. While the PPSC argued that the perception of Taman's impartiality as a prosecutor would be irreparably damaged if she were allowed to run for office, Taman argued her Charter rights to engage politically must be accommodated if at all possible.
Indeed, in her submissions to the PSC, Taman lays out a number of ways in which she might be able to return to her job without jeopardizing the impartiality of the prosecutors' office, including "firewalls" that would prevent her from dealing with a matter in the rare instance that it's politically sensitive.
Despite failing to get permission, Taman decided to run anyway — which led the PPSC to fire her on administrative grounds. Taman then issued a grievance with her union, the Association of Justice Counsel, which also backed her application to have the Federal Court set aside the PSC's decision.
This week's ruling by Justice Catherine Kane upholds the PSC's denial and consequently the PPSC's termination order, which has left the AJC considering its options.
"I can tell you that the AJC and counsel for Ms. Taman are looking at the decision and reviewing it for the possibility of an appeal," says MacKay. "Certainly if you have a panel of three appellate-level judges, then I suspect you'd get a better look at the issues at hand."
The union president says that, while he saw no glaring error in Kane's decision, he found it frustratingly myopic in that it focused on provisions within the federal Public Service Employment Act while ignoring the fact that provincial statutes currently allow public prosecutors to run for office.
"They simply deflected those arguments by saying, 'Well that's not under the PSEA. We're only considering this act.'
"If all the other provinces think it's okay for public prosecutors to run for office, how could that be completely irrelevant?" asks MacKay.
While he acknowledges that political expression must be limited for civil servants, he wonders whether a prohibition on running for office — which he calls the "ultimate political expression" — crosses the line.
"I think you should be able to pursue just about any political action you want, if you're no longer working for the government. If you're willing to take that step, to take a leave of absence from your employment without pay and detach yourself from that position, you should be free to do things politically, including running for office."