Deal marks the first law firm to undertake a corporate power purchase agreement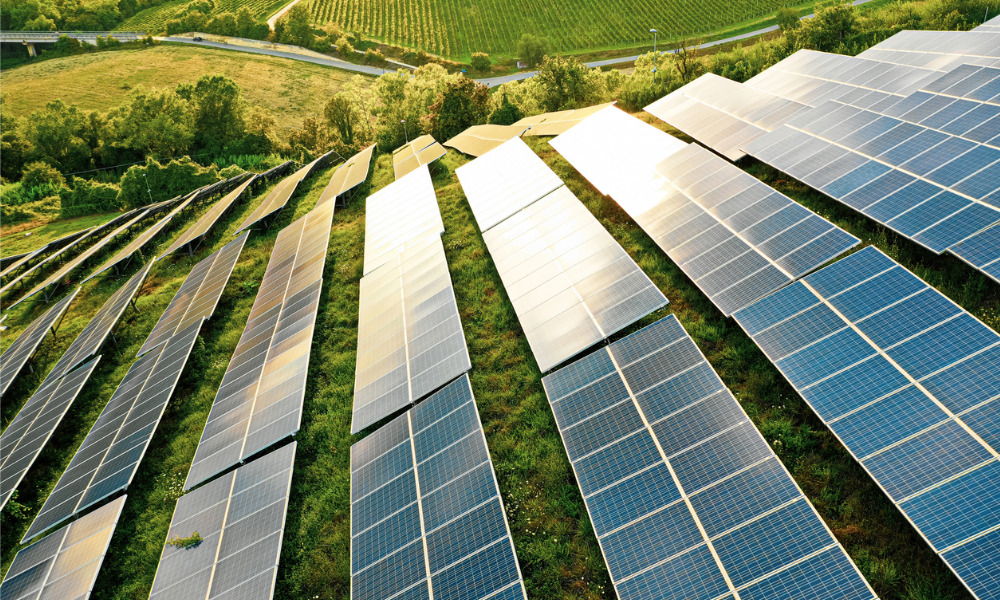 DLA Piper has signed a corporate power purchase agreement with NextEnergy Group regarding the energy generated from a new solar farm in the UK. This is part of the law firm's plan to reach its decarbonatisation targets. DLA Piper will be the first law firm anywhere in the world to undertake a corporate power purchase agreement.
The solar farm, to be built in Somerset, UK, covers 46 acres and will produce 13 megawatts of additional renewable power that will be supplied directly to the country's national grid and thereby to the interconnected power network supplying DLA Piper's 15 European and UK offices that are taking part in the project. The power generated by the solar farm will at least be the equivalent to, but likely in excess of, the power used by these offices.
Environmental credits generated by the project, that exceed the direct power requirements of DLA Piper, will be applied to its value chain to reduce the greenhouse gas emissions of its indirect emissions. This will include exploring innovative mechanisms to apply the surplus to support DLA Piper's suppliers and business partners in their decarbonisation efforts, thereby further decarbonising DLA Piper's supply chain.
"The firm's investment into this solar farm is yet another illustration of our commitment to reducing our carbon footprint through innovative solutions," said Natasha Luther-Jones, DLA Piper's international head of sustainability and ESG and global co-chair, energy and natural resources. "We are the first law firm to enter into a corporate PPA so this project is a true statement of our ambition to be one of the most impactful business law firms for sustainability. The firm has advised on over 1,000 renewable energy deals and projects over the past decade and it has been a real pleasure to apply the deep expertise that we have gained over this period to our own need to decarbonise."
The PPA is a major milestone in DLA Piper's journey to decarbonise and follows the firm's commitment to halve its greenhouse gas emissions in absolute terms by 2030.
Ross Grier, UK managing director of NextEnergy Capital, said: "The corporate PPA market continues to strengthen. Corporate PPAs will form an important component of the way companies seek to decarbonise over the next decade and it's a pleasure being at the forefront of this with DLA Piper in the legal sector."