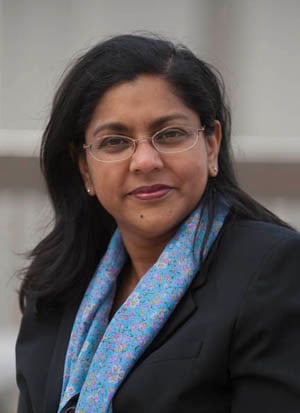 It seems that non-violence is out of fashion these days. The United States, even under Barack Obama, has failed to solve issues in Afghanistan and Libya through peaceful means. Canada's new non-peacekeeping, combat role has been embraced with pride by many Canadians. And yet, our enthusiasm is limited. It only goes as far as the number of deaths of our soldiers that we are willing to tolerate for the sake of the mission. In this case, 157.
Canada's involvement in Afghanistan was largely the product of pressure from the U.S. and other allies to provide combat troops to fight the Taliban. We didn't get involved because we had any great feelings about Afghanistan or historical ties to it.

Prior to our involvement in 2001, we were largely ignorant of its people. My guess is that this is still largely the case today. From news reports we have learned that Afghanistan is a Muslim nation and the Taliban treated women as second-class citizens — forcing them to cover themselves from head to toe when out in public, restricting their employment, and banning girls from schools. Some of us may even know that they speak two languages: Pashto and Dari. Taliban fighters use suicide bombers and improvised explosive devices to terrorize civilians and cause casualties among the "invading" forces. And now our combat troops are coming home and will be replaced by military training specialists who will not be in the thick of the fighting.

While, in hindsight, the idea of peacekeeping forces may seem rather naïve, I cannot help but think that war does not seem to be getting us any further ahead. Violence has such a deep and profound effect upon the psyche that its damage to soldiers and civilians can only be long-lasting and require at least two generations of living in peaceful conditions to overcome the trauma. When countries are poor, and where there is competition for resources between different cultural groups, reaching the peace after the conflict is extremely challenging and requires great effort, commitment, ingenuity, and patience. It would be immoral to not stay in Afghanistan in some role to help move the country towards stability since we have taken such an active part in interfering in their business.

What made us get involved in the first place? I went to an international policy conference a couple of years ago where an Indian scholar now living in the U.S. was speaking about development and migration issues. During the question period at the end of his talk a young, bright-eyed Canadian woman asked, "What can Canada do to be a leader for change?" His answer silenced the room. In a manner that I can only describe as half Indian philosopher and half self-confident academic, he asked her, "What does Canada want to be a leader for? Look at all the problems leadership has created for the United States. Why would you want to be like them?" You could feel the reaction in the room.

Canadians want to be leaders in something. We want to have a story about ourselves. So did we accept our government's decision to commit ourselves to fighting the Taliban in Afghanistan because of a romantic notion of who we wanted to be — white knights coming in to save the oppressed, where we could be heroes? Was this desire manipulated by a government that wanted to improve its negotiating position with its allies and major trading partner?

Because the mission is not yet over, the media has not been asking tough questions about why we got involved, or if it was worth it. But some introspection is warranted, especially now that we have been dragged into the conflict in Libya. It looked quite simple in the beginning — a leader threatening to kill his own people — but now as the conflict drags on, we can see that it is far more complicated.

If we believe that every human life is important, no matter where a person may be living on the planet, and that extermination of life is an evil thing to do, and that all conflict situations are extremely complex and that we (no matter how good or nice we are) are, for the most part, ignorant of many of the cultures and histories of peoples around the world, then I argue that we should pause and reflect deeply on our actions in international conflicts. Our government should be able to describe our involvement and explain the reasons for it without appealing to patriotism. And we should have a say, or at least a discussion, about whether or not we are willing to kill for the sake of trade.