A Rockwood, Ont., couple have lost their bid for greater insurance coverage for the theft of their marijuana plants.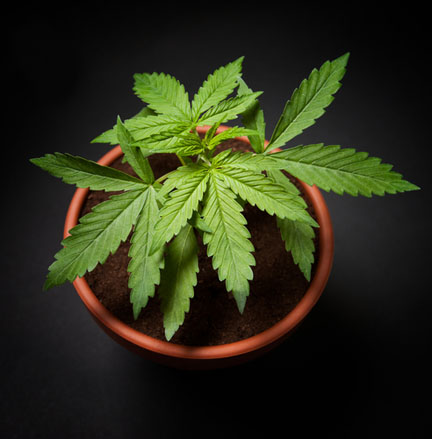 In an action against TD General Insurance Co., homeowners Darren Stewart and Vanessa Miller sought indemnification and brought a cross motion for a declaration their loss was an insured risk without a limit on the amount payable per plant. The move followed the insurer's decision to cap coverage at $1,000 per plant for a total of $11,000 for the 11 stolen plants.
The company found the loss fell under the couple's extended coverage for landscaping. The couple pegged the replacement value of the plants at $50,000.
Appearing before a motions judge, TD General Insurance successfully sought to dismiss the couple's action. They appealed to the Divisional Court, which ruled on the matter last week.
The case,
Stewart v. TD General Insurance Co.
, largely hinged on whether the plants, stolen on two separate occasions in 2009 and 2011, were "personal property" that was "usual to the ownership or maintenance of a dwelling." While the policy excludes marijuana grow-ops, that didn't apply here as Stewart had Health Canada authorization to grow the plants for his personal use at the premises following a 1997 vehicle accident that left him with severe pain.
In the decision, Justice David Aston, writing for a three-judge panel, ruled against the couple. While he found theft was a loss of personal property, he said there was another important qualifier: "The marijuana plants must be 'usual to the ownership or maintenance of a dwelling.' The policy does not specify 'your dwelling.' It reads 'a dwelling.' The fact that marijuana plants might be usual to the ownership of Mr. Stewart's dwelling because he is an authorized cultivator or marijuana is beside the point.
"Moreover, at the material times in this proceeding, fewer than one-third of one per cent of the population of Canada were authorized to grow marijuana for their own medical purposes. It seems quite evident that marijuana plants in the backyard are not 'usual to' the ownership or maintenance of a dwelling itself."
Aston also cast doubt on whether the marijuana plants should fall under the coverage for landscaping, but as the company had already paid out the maximum amount for that, he found it unnecessary to address that issue.