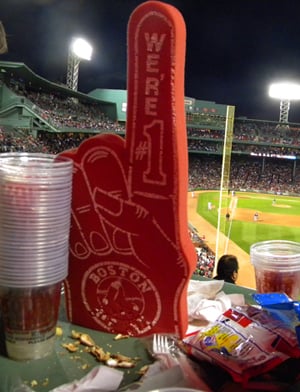 With winter in full swing and a new year upon us, Canadian Lawyer 4Students has recruited a student working at a court next year to provide some information on clerkships.

If you are one of those law students who just can't seem to pin down one area of the law you love — because you seem to love them all — a clerkship may be just the job for you. Besides learning a lot, a clerkship is a short-term commitment, meaning it won't preclude you from other opportunities you want to pursue.
What is a clerkship?

A clerkship is a one-year position where you work for a judge at either a trial or appellate-level court.

What does the job entail?

The job can vary depending on which court or judge you work for, but a big part of your job will entail researching the cases your judge is about to sit in on and providing memoranda to them on the legal issues involved in those cases.

What positions are available?

Generally most trial and appellate courts in Canada — including the Supreme Court of Canada — will be accepting applications for clerkship positions in January. The number of positions available at each court will vary depending on the size of the court (for example, there are less spots available for clerkship positions in Saskatchewan than in Ontario based on the size of the respective courts).
What is required to apply for a clerkship?

Generally most courts will require you to submit a resumé, cover letter, and two or three letters of reference with your application package. Some courts may also require you to submit a writing sample with your materials (the Supreme Court of Canada requires two writing samples if you are selected for an interview).

What should I write about in my cover letter?

Like any well-written cover letter, you should ensure never to hyperbolize your desire to work for a court. Instead, it is better to let the court know you have broad interests in the law, and perhaps highlight one or two areas of the law that particularly interest you.
What should I include for my writing sample?

The best thing to use for your writing sample is an essay or major paper for a second- or third-year law class. If you have yet to take a major paper course, then the next best option is to submit a memo you have written for a first-year legal research and writing course.

Can I include non-academic references with my application?

You could — but I would advise against it. The judges of the court will want to know how well you grasp the law, not necessarily how good of a practising lawyer you could be or are. Therefore, you should ask your professors for reference letters.

How should I prepare for an interview if I am selected for one?

Most interviews will likely be informal and will be used as a gauge by the judges to see if they can get along with you. Nonetheless, you should prepare yourself by having some familiarity with recent decisions of the court you are interviewing with — especially the decisions written by the particular judge who is interviewing you.

Any other advice?

Four words: Dry. Clean. Your. Suits.

Overall, clerkships are an excellent opportunity to learn about all areas of the law and to find out about the inner workings of a court.