The ongoing haze around shifting pot legislation in Canada got a little less cloudy last week with a ruling by Federal Court Justice Michael Phelan.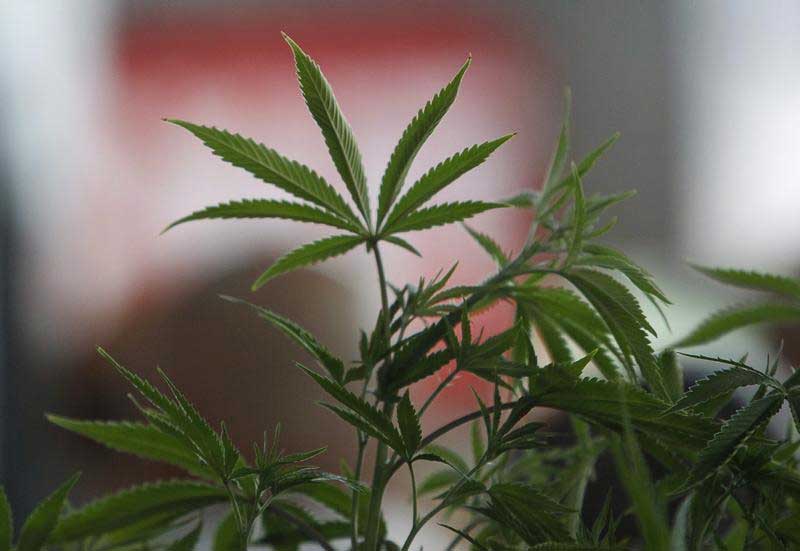 Coverage of Allard v. Canada — predictably — focused on some of the big takeaways for Canadians, namely that Phelan struck down restrictions on medical marijuana users from growing their own cannabis, declaring the federal Marihuana for Medical Purposes Regulations invalid.
Phelan sided with four medical marijuana users who argued their Charter rights were violated, and gave the federal government six months to get its legislative house in order in response to the decision.
But for close-reading legal eagles interested in ongoing litigation regarding pot, Phelan had some strong words on expert testimony presented during the trial. The issue has been percolating on the public policy agenda for years, and Phelan minced no words, particularly towards the government.
"A clear theme running through the evidence of this trial is that despite the lengthy period for which marihuana for medical purposes has been available, there is a paucity of evidence, particularly from government, in respect of its use and effects," said the ruling.
"Marihuana is not treated as a 'medicine' by statute, regulation or policy, and the information gap posed a significant problem. In addition to methods of consumption, the evidence adduced during the course of the litigation focused on the Plaintiff's access to marihuana considering dosages, strains, cultivation, cost economics and the administration of the drug in other jurisdictions."
Phelan lists eight lay and 13 expert witnesses for the plaintiffs. They included an experts on botany and pharmacology, cultivation, horticulture, affordability and access, and on medical evidence including strain and dosage.
It also lists four lay and 14 expert witnesses for the government. They included experts on cost economics, cannabis use in Israel, mould, fire risk, and property value.
In his ruling, Phelan said he had to approach some expert testimony with caution.
"The Defendant canvassed the risks of cultivation through 'expert' witnesses. By way of overview, it is necessary for the Court to provide some context for its consideration of social science and other 'non-hard' science expert witnesses. Many 'expert' witnesses were so imbued with a belief for or against marijuana — almost a religious fervor — that the Court had to approach such evidence with a significant degree of caution and scepticism."
Phelan also said in his ruling, "the evidence of some of the 'experts' on both sides will be given little or no weight." These are strong words from a judge.
"Some had their evidence shredded in cross-examination; this was particularly true of some of the Defendant's non-technical 'experts,'" he noted.

Phelan's criticisms didn't stop there.
"With respect to health and safety risks, the Defendant submits that the witnesses provided cogent evidence to illustrate the risks associated with cannabis growing operations," he said. "I find that the evidence was insufficient and largely did not distinguish between legal cannabis growing operation under the (Marihuana Medical Access Regulations) and illegal growing operations. Additionally, there was limited, if any expert evidence that convincingly asserted that these risks exist across the country and to a magnitude that mandates state interference."
It's unclear how Phelan's ruling will affect the next (inevitable) challenge regarding pot, and expert testimony. However, lawyers welcomed the ruling.
A lawyer who works for a company in the late stage of applying to become a licensed producer of marijuana, said, "at least for some, uninsured commercially produced medical marijuana is not a practical means of access."
"I have always believed that access to medical marijuana is the number one priority of any access program," says John Fowler, a lawyer and president of Supreme Pharmaceuticals.
"While the MMPR represents a huge step forward for many patients, [like] more secure supply, less risk of shortages, better quality assurance and eventually insurance coverage, for some, the costs are prohibitive," says Fowler. "Therefore, while we have always believed that there needs to be improved access for a certain small class of patients, I was surprised that the plaintiffs were able to meet the burden of proof with the evidence presented."
Fowler said "for the entire industry, this is a huge step forward."
"For marginalized patients, this represents a confirmation that access must be actual and not illusory," he says.