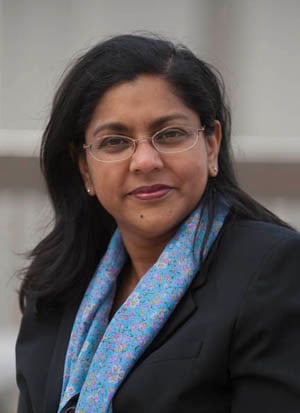 I had not intended my summer reading to be work related, but
Reading Lolita in Tehran: A Memoir in Books
, by Azar Nafisi, has left me thinking about women's rights in Iran, the importance of freedom of expression, cynicism towards political leaders, and a real questioning about how little we understand Islam and the particular histories of countries in the Middle East.
Nafisi was born in Iran to a wealthy family. Her father was the mayor of Tehran and her mother was a member of the Iranian parliament. She was educated abroad from the age of 13 to 30 — in Switzerland, the United States, and receiving her PhD in English and American Literature from the University of Oklahoma. Instead of planning to make her career outside of Iran after the overthrow of the Shah, she decided to return home.
In 1979, the year the Shah of Iran was ousted from power, she began teaching at the University of Tehran. Universities faced close scrutiny under the new Islamic regime in relation to both course content and the conduct of professors and students. After continued attempts to control which books she taught in her English literature classes, which she successfully thwarted, she could not abide with the insistence that she wear the veil in her classroom. She left her prestigious post at the University of Tehran and took up positions at the Free Islamic University and Tabatabii University.
Continuing to feel the pressure of control over her teaching curriculum, she gave up these positions as well to instead give a free private class to a select group of female students. This class took place in her home over a period of two years.
Reading Lolita in Tehran
is a discussion about novels by Vladimir Nabokov, Henry James, F. Scott Fitzgerald, Jane Austen, Saul Bellow, and Gustave Flaubert and the role of the imagined spaces they create in order for the reader to consider themselves and the world they inhabit. The book takes place in Tehran after the overthrow of the Shah and through the reign of Ayatollah Khomeini. It is in parts memoir, literary criticism, and political criticism, exploring the profound connections between the literary arts and life — imagined life and real life — as well as politics, propaganda, and cross-cultural understandings.
Through lively discussions about Hubert Humboldt and Daisy Miller, Nafisi and her students explore the notions of personal freedom and public constraint — all during a period of constant war against, including suspected, sympathisers of Western imperialism, as well as the eight-year war with Iraq. The tools used by the Islamic Republic of Iran to retain power, like other totalitarian states — the silencing of political dissidents, torture, and the twisting of religious notions to ensure compliance — becomes the backdrop of a familiar story. The countries and people change, but the methods of control and coercion remain the same.
Nafisi does a wonderful job of making the psyches of her students real for us. These are young women whose minds are alert and questioning. They are confronted with the risk of punishment, from reprimand to imprisonment and torture, depending on who they know or are related to, for allowing a strand of hair to appear outside their veil, or for running to make it to class on time. Under these same circumstances they hear stories of financial and moral corruption of the new ruling elite, while moderates become fundamentalists to keep their jobs or raise their status. Cynicism in relation to the new regime unites Nafisi and her students, even though they have significant differences of opinion regarding the role of women, religion, and the West. Each one of them is aware of the restrictions on their lives simply because they are women.
In an interview by Nermeen Shaikh of the Asia Society, Nafisi said:
"Literature in and of itself should be read for the pure sensual pleasure of reading, which is quite unique. Reading sharpens your imagination, it creates an empathy with people and places that you may never yourself experience. This is the compassionate side of literature: By placing readers in contexts with which they are not familiar, it opens them up to different possibilities; readers begin to empathize with characters and places very far from their own experiences."

Through this book, the immense psychological difficulty of being a woman in the Islamic Republic of Iran becomes imaginable — tangible. There is a political history to their reality where women's bodies were linked to symbols of modernity and corruption of the reign of Shah Pahlavi and those who prospered under him. Surprisingly, or perhaps not for feminist scholars, women's bodies continued to be used by the new Islamic regime as a focal point to distinguish themselves politically and ideologically from their predecessors.
The challenges for women in Iran have less to do with religion than one might think, and much more to do with Iran's political history and culture. Nafisi's book reminds us not to get too caught up in the religious trappings of women's rights issues in Iran, but to pay close attention to the powers at play and how ordinary people are affected by the social constraints used by totalitarian regimes and other less vicious looking conventional mores.