EY Law overtakes PwC in global alternative legal services rankings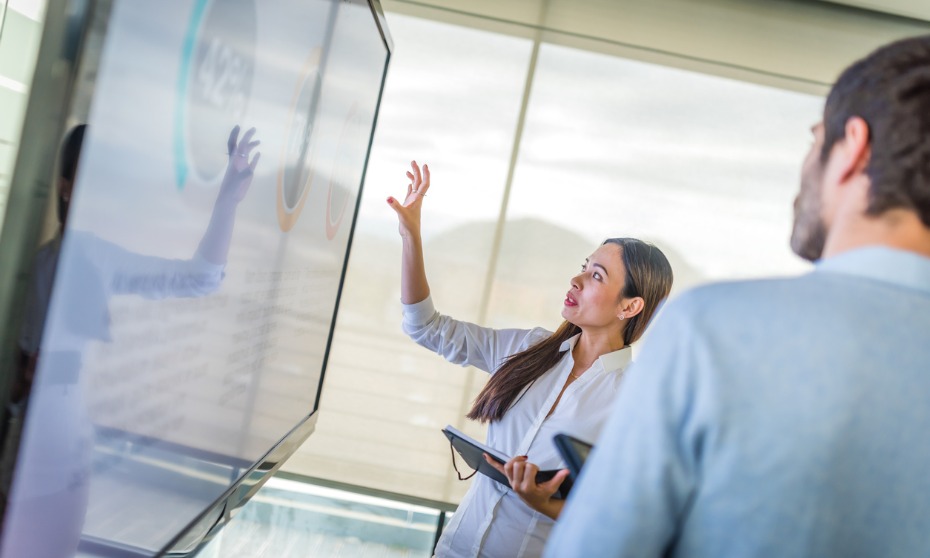 EY Law overtakes PwC in global alternative legal services rankings
A global ranking of alternative legal services providers has a new leader.
EY Law has surpassed PwC in the Acritas Annual Global Alternative legal services provider brand index following acquisitions that have strengthened EY's standing as a global legal super brand.
There was also a large gain for Elevate, which has also been busy with acquisitions. It entered the top 10 after a 13 place rise this year.
The index is the result of a survey of 1000 general counsel on their views on law firms and alternative legal service providers including which providers were top of mind, which were most favored and which stood out as the most innovative.
"To cut through and become a serious global player, new law companies need to build mega brands, which is very difficult to do, in a market already crowded with thousands of traditional law firms," said Lisa Hart Shepherd, CEO of Acritas. "It is no surprise to see organizations like EY Law and Elevate surge ahead. They have made significant market noise through notable acquisitions and heavy investment in marketing to make the most of these strategic moves."
Other dominant names among the alternative providers are Thomson Reuters in 3rd place after selling its legal managed services business to EY, although named the most innovative; KPMG Legal in 4th place, and Deloitte, which dropped two places to tie with Axiom in 5th.
The top 10 is completed by LexisNexis, LOD, and Walters Kluwer.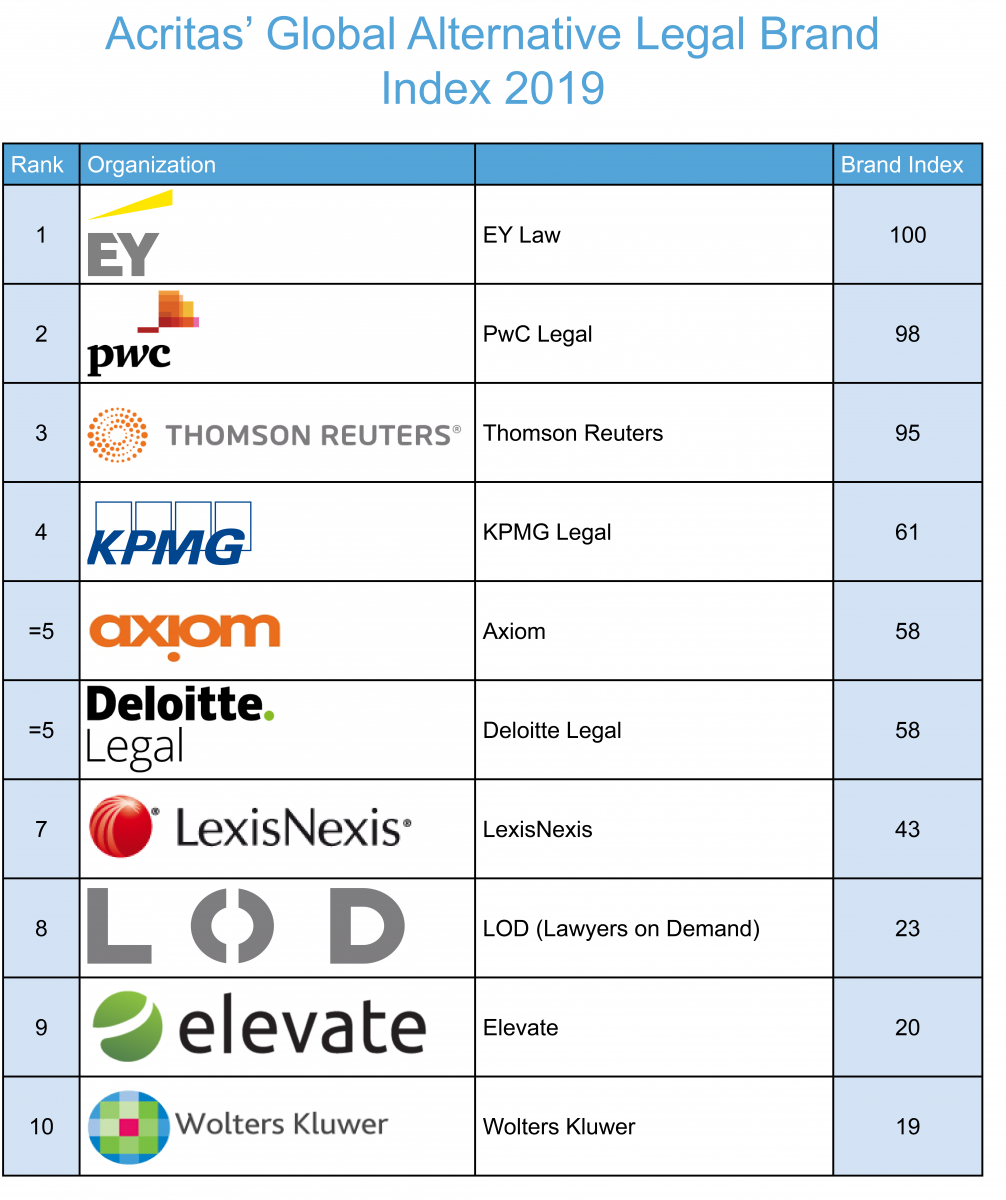 Click to enlargen the image
Mayer Brown partner will help drive HK maritime arbitration
Mayer Brown shipping litigation partner Bill Amos has become a full founding member of the Hong Kong Maritime Arbitration Group.
The independent institution aims to promote Hong Kong as an international maritime centre and its eight founding full members are maritime arbitrators, four from the shipping industry and four from the legal profession.
"It is an honor to be chosen as one of the eight founding full members," said Mr. Amos. "I very much look forward to working with the committee of the HKMAG in order to develop and enhance the role of maritime arbitration in Hong Kong."
Eversheds Sutherland boosts Asia Pacific litigation strength
Mark Hughes has joined Eversheds Sutherland in Hong Kong as a litigation partner in Hong Kong.
He was previously with Slaughter and May with a strong reputation for managing complex, high-stakes litigation in the Hong Kong and wider-Asia Pacific market.
"I have been impressed by what Eversheds Sutherland has achieved, there is real momentum with the firm with clear ambition to be the premier litigation and disputes firm in Asia," he said. "The enthusiasm to build the practice is there for all to see and it's a great opportunity for me to make a difference and be part of an exciting success story".