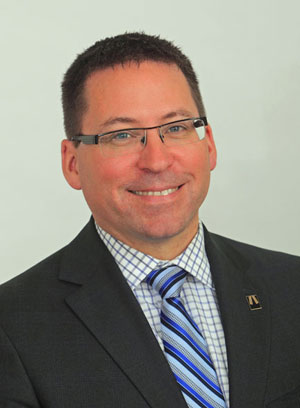 The president of Trinity Western University travelled to Nova Scotia last week to make the case for his school's proposed faith-based law program. The Nova Scotia Barristers' Society was discussing the merits of recognizing potential law graduates from the Langley, B.C., school.
At issue is whether a community covenant all TWU students and staff must sign will ultimately impact the school's ability to adequately teach law. Those who sign the covenant agree to abstain from activities "biblically condemned," including "sexual intimacy that violates the sacredness of marriage between a man and a woman."
LGBT groups have voiced concern over TWU's covenant, calling the agreement discriminatory. Now, law societies from across the country are taking a closer look at the issue. At the end of 2013, some law societies decided to independently reserve the right to have final say on whether law degrees from new schools would be recognized in their jurisdictions. If they don't approve TWU's law degrees, new grads from those schools would be prevented from practising law in those regions.
The NSBS had asked for written submissions from the public regarding whether or not TWU graduates should be recognized in Nova Scotia. TWU president Robert Kuhn presented his submission to the crowd, with the group spending more than four hours addressing the issue.
"We were very pleased that the president and two of his colleagues made the journey to Halifax," says NSBS president Rene Gallant, calling the meeting very helpful. "We had a lengthy discussion with him including a question-and-answer period with members of our executive."
The NSBS executive will now write a report summarizing the submissions and table it at an April 25 meeting.
The Law Society of Upper Canada in Ontario and the Law Society of British Columbia have committed to reviewing the issue with their benchers and have asked for feedback from the profession. Ontario will accept written submissions until March 28, while B.C. stopped accepting submissions last week. Both law societies will discuss the issue in April meetings.
On the other hand, some law societies have decided to follow the recommendation of the Federation of Law Societies of Canada, which — along with the B.C. government — gave TWU preliminary approval of its law school in December 2013. They are Newfoundland and Labrador, Prince Edward Island, Saskatchewan, and Alberta.
"While provincial and territorial regulators undoubtedly have a mandate to assess admission standards, our law society has concluded that Canadian law societies need to maintain and endorse a national approach to defining and applying those standards," the Law Society of Alberta wrote to the University of Calgary Faculty of Law after the school expressed concern about TWU's law school.
"Mobility creates a high level of interdependence among Canada's law societies since a lawyer licensed by any one law society is essentially entitled to practise law in every other Canadian jurisdiction."
In 2002, provincial law societies signed the National Mobility Agreement, which grants Canadian lawyers the ability to practise freely province-to-province. In 2011, that agreement was extended to the territories, and in 2012 a similar agreement was made with Quebec.
"We took [our] decision because the mobility rules flowing from the national mobility agreements . . . [that] compel a consistent approach to the approval of law degree programs," Law Society of Alberta president Kevin Feth said in the letter.
Saskatchewan is also following the recommendation of the FLSC.
"It should be at the Federation level and there should be consistency among the provinces because we have national mobility, both in our own policies and as required under the agreement for interprovincial trade," says Law Society of Saskatchewan executive director Tom Schonhoffer. "There are all sorts of reasons why you can't have this patchwork of decision-makers looking at this, in our view."
While initially aligning with the FLSC, Manitoba is wavering.
"Manitoba is one of the jurisdictions that has legislation that says that decisions about the accreditations of the universities is done by the federation," says Law Society of Manitoba CEO Allan Fineblit, adding they do have options. "There's nothing that prevents us from changing our rules and to take back responsibility for that kind of decision locally. Or, we could say, yes, we accept the accreditation decision, but have a broader public interest mandate . . . and that requires us to determine whether there is any public interest in this."
The LSM will make a decision on whether the law society will reconsider its accreditation process on May 22.
Where each province stands
| | | | |
| --- | --- | --- | --- |
| Jurisdiction | Following FLSC recommendation? | Meeting date | Accepting written submissions until |
| Newfoundland and Labrador | Under consideration | N/A | N/A |
| Nova Scotia | No | April 25 | April 25 |
| Prince Edward Island | Yes | N/A | N/A |
| New Brunswick | No | March 21 | N/A |
| Quebec | ? | ? | ? |
| Ontario | No | April 10, April 24 | March 28 |
| Manitoba | Somewhat | May 22 | N/A |
| Saskatchewan | Somewhat | N/A | N/A |
| Alberta | Yes | N/A | N/A |
| British Columbia | No | April 11 | March 3 |
| Yukon Territory | ? | ? | ? |
| Northwest Territories | Yes | N/A | N/A |
| Nunavut | Yes | N/A | N/A |

* Chart updated March 13.