The federal government has announced the appointment of six new judges to courts across the country.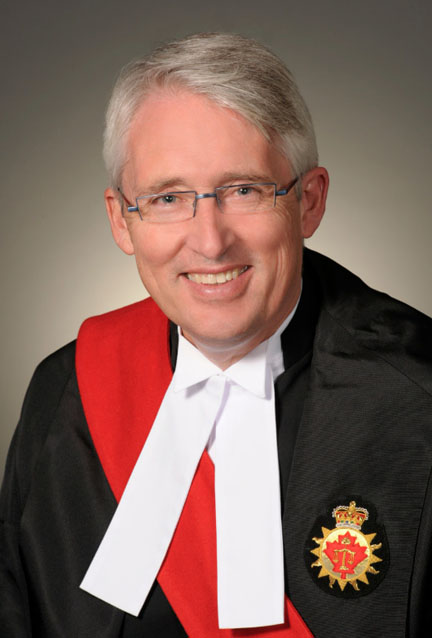 In British Columbia, Douglas Thompson joins the Supreme Court bench in Nainamo, B.C. A lawyer with Hatter Thompson Shumka McDonagh in Victoria who mainly practises civil litigation, Thompson replaces Justice Brian MacKenzie. MacKenzie will now sit in Victoria.
In Ontario, St. Catharines lawyer David Edwards joins the bench in Brampton, Ont. A lawyer with Lancaster Brooks & Welch in St. Catharines since 1979, Edwards is a certified specialist in corporate and commercial law. He replaces Justice Bonnie Wein, who became a supernumerary judge Nov. 1.
Also joining the Superior Court bench in Ontario is Michael Varpio, a lawyer with the Ministry of the Attorney General in Sault Ste. Marie. An assistant Crown attorney who has also been an adjunct professor of law at Algoma University College since 2010, Varpio replaces Justice Gregory Ellies, who has transferred to North Bay, Ont.
Crown lawyer Hélène Di Salvo of Montreal has been named to the Superior Court of Quebec. A Crown since 1990, Di Salvo replaces Justice Claudette Picard, who became a supernumerary judge Sept. 23.
Finally, the Federal Court has two new judges: Yvan Roy, a federal lawyer who replaces Justice Michel Beaudry, and Cecily Strickland, a lawyer with Stewart McKelvey in St. John's, N.L., who replaces Justice Michael Kelen. Beaudry became a supernumerary judge Jan. 25 while Kelen resigned from the bench on June 14.
Besides lawyers joining the bench, the government also elevated Ontario Superior Court Justice Peter Lauwers to the Ontario Court of Appeal. He replaces Justice Robert Armstrong, who became a supernumerary judge Sept. 1. Lauwers has been a judge since 2008 following a career in private practice that included a stint at Miller Thomson LLP.
In addition to the federal appointments, two provinces appointed new judges last week. In Manitoba, Margaret Wiebe joins the provincial court of Manitoba. And in Ontario, Matthew Graham will sit in Woodstock, Ont., as a judge of the Ontario Court of Justice.