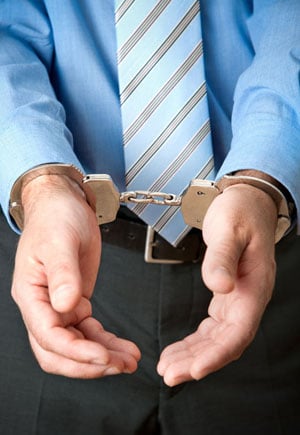 In its efforts to get tougher on white-collar crime, the federal government may have made it tougher for the Competition Bureau to get individuals and corporations to work with its established leniency programs.
As of Nov. 20, anyone convicted of making an anti-competitive agreement with a competitor or misleading representations to the public can be punished with prison time, instead of community service, when found guilty of violating certain criminal provisions of the Competition Act.
On March 13, 2012, amendments to s. 742.1 of the Criminal Code, which were part of Bill C-10, the government's omnibus crime bill, received Royal assent. The changes restrict the availability of conditional sentences for some Competition Act offences.
Several criminal sentencing provisions of the
Safe Streets and Communities Act
impose stricter sentences for convictions under ss. 45 (price-fixing), 47 (bid-rigging), and 52 (misleading advertising) of the Competition Act. Price-fixing offences will carry a maximum prison term of 14 years and $25-million fine under s. 45. Bid-rigging fines are at the discretion of the court or a maximum prison term of 14 years.
"On the one side from the Federal Court we have a more stern position on sentencing and the bigger fines, but set against that is the Competition Bureau still wants to do its job and that will be the interesting thing to watch," says Steve Szentesi of Steve Szentesi Law Corp. in Vancouver.
Judges will lose the ability to sentence an individual to community service or house arrest under a conditional sentence. Competition lawyers say that means unless they get some guarantees from the Competition Bureau that a jail term is not an option it is pursuing, they will likely take their chances with the courts.
"There is still some uncertainty as to how the judges will react," says Denis Gascon, a partner with Norton Rose Canada LLP in Montreal. "For a judge to impose a jail sentence for a price-fixing or bid-rigging crime in Canada — it's never been done. I think the judiciary still has to learn about those offences and develop this tougher attitude that needs to be there if you want to see jail sentences imposed for these kinds of offences which I don't think are seen as the typical fraud or like insider trading we see in other areas."
Now, conspiracy agreements and bid-rigging join manslaughter, aggravated assault, arson, and fraud-over-$5,000 as crimes punishable by up to 14 years in prison.
"It strikes me as unusual to equate price fixing with something like serious drug trafficking and manslaughter," says
Linda Plumpton
, a competition lawyer with Torys LLP. "It limits our flexibility and that of prosecutors and judges in coming up with mutually satisfactory resolutions and many individual defendants are more likely to choose to fight. It's unlikely to yield the result desired, which presumably is to deter price-fixing conduct, and more likely to deter individuals from co-operating and participating in the Competition Bureau's leniency programs."
There are also now mandatory two-year prison sentences for those convicted of fraud-over-$1-million.
"Minimum sentences are nasty business. Criminal litigation will explode when it comes to frauds. The threshold of what is $1 million will be a live issue. I think you're going to have more trials and more criminal litigation on this issue in the future," says Toronto criminal lawyer Ricardo Federico. "It may be a game changer."
Federico says if a guilty plea is entered Gardiner Hearings may become more prevalent and the role of forensic accountants with respect to the facts in a case will increase.
"The manner in which forensic accountants are used for valuation will be increasingly important," says Federico.
Individuals convicted under ss. 45, 47, or 52 of the Competition Act will also have to wait 10 years, instead of the current five, to apply for a pardon or record suspension after the sentence has expired. This will make it more difficult for individuals to travel abroad in the 10 years following the expiry of a sentence.
"I think it could likely create a chilling effect because the reality is even though we've had the possibility of serious jail terms in our law for some time, all the criminal sanctions in terms of imprisonment that have been handed out have been through plea agreements and conditional sentences," says Gascon.
Whether the changes will translate into time in jail in the future will be the question, says Gascon.
"There is also the option of saying I'm not going for a prison term; I'm going for a fine. If in terms of a plea agreement they do that, it puts the issue of jail term aside, but I think companies might take a chance with the courts as the judge still has the option of imposing a fine instead of a jail term," he says.
One judge has already weighed in on the issue. In May, Maxzone Autoparts Canada Corp. pleaded guilty in the Federal Court of Canada to one count under s. 46 of the Competition Act, which targets international cartel activity by applying the act to conspiracies entered into outside of Canada, when foreign directives that give rise to a conspiracy are implemented in Canada.
Maxzone was fined $1.5 million for its involvement in an international cartel that involved the sale of aftermarket auto parts. Chief Justice Paul Crampton issued his reasons in the case, noting that price fixing and other cartel agreements ought to be treated at least as severely as fraud and theft, if not more so.
"They represent nothing less than an assault on our open market economy. Buyers in free market societies are entitled to assume that the prices of the goods and services they purchase have been determined by the forces of competition. When they purchase products that have been the subject of such an agreement, they are effectively defrauded," he wrote.
He also said that prison sentences are appropriate in these cases. "[A]chieving effective general and specific deterrence requires that individuals face a very real prospect of serving time in prison if they are convicted for having engaged in such conduct."
Interim Competition Bureau commissioner John Pecman said in a speech recently the Maxzone decision was not chilling the flow of immunity and leniency applicants to the bureau. However, Crampton did appear to endorse jail time as a possible outcome.
"Investigators need individuals to co-operate in order to construct a case. If you combine it with the recent decision of Justice Crampton in Maxzone which encourages the prosecution of individuals with an outcome that is a mandatory jail sentence, I think it's not a stretch to say fewer individuals are going to want to co-operate," says Szentesi.
The changes may prompt lawyers to have accelerated discussions with their clients as to whether they should seek full immunity, which does not require guilty pleas.
"You may say to your clients 'the stakes are higher and if we don't decide if immunity is available and make that decision you may be facing a situation where you have to contest the allegations or face potential individual liability,'" Szentesi says. "But if you're not eligible for immunity you're probably in a position where you're balancing, more than you would have, the individual liability risk and what are the chances if we contest this and go to trial," he says.