On Friday, Justice Minister Peter MacKay announced a number of new judicial appointments, the first since early October.
However, Ontario, which has the largest number of judicial vacancies, did not have any new judges officially appointed in this round. According to the Office of the Commissioner for Federal Judicial Affairs, Ontario had 31 vacancies as of Dec. 1.
At least three appointments were made last week in Ontario. Windsor, Ont. labour lawyer George King and Western University professor Bradley Miller were named to the Ontario Superior Court. Another Western law prof Grant Huscroft was named to the province's Court of Appeal.
It's unclear why the Department of Justice did not release any information about Ontario appointments. Repeated calls from
Legal Feeds
Monday gained no further insight.
"There are no appointments ready to be announced yet," said DOJ spokesperson Françoise Trudeau-Reeves, who would neither "deny or confirm" any Ontario judicial appointments have been made. She also wouldn't say when an announcement could be expected. "It's the prerogative of the government to make the appointments. They set the schedule for the appointments. We make the announcements, but we don't decide on the timing."
In Alberta, Wayne N. Renke, a vice dean of the University of Alberta Faculty of Law in Edmonton was appointed to the Court of Queen's Bench of Alberta to replace Justice M.D. Gates. Gates has been transferred to Calgary to replace Justice W.P. Sullivan, who elected to become a supernumerary judge as of Aug. 31, 2014.
Renke has been at U of A's law school since 1993 in many different positions, including associate dean, vice dean, and president of the association of academic staff of the university. Prior to that, he practised law in St. Paul, Alta., and Edmonton. His main areas of research and teaching were criminal law and energy law.
In Quebec, Nicole Tremblay, a lawyer with Cain Lamarre Casgrain Wells in Chicoutimi, will replace Justice J. Babin on the Superior Court of Quebec bench. Babin went supernumerary Aug. 2, 2013.
Tremblay was called to the Quebec bar in 1989. She joined Cain Lamarre in Chicoutimi in 2001, where she practised family law, human rights, civil litigation, and insurance law. She was bâtonnière du Saguenay-Lac-Saint-Jean (2011-12) and a board member of "Corporation des femmes d'affaires du Saguenay."
Norton Rose Fullbright's Montreal partner Lukasz Granosik, has been appointed the Quebec Superior Court to fill a new position created by s. 64 of Bill C-31
He has expertise in Charter rights issues in labour law. After he was admitted to the Quebec bar in 1994, he practised civil litigation and labour law. In 2014, he became vice president of the Canadian Association of Counsel to Employers.
New Brunswick Court of Queen's Bench Justice Barbara L. Baird, has been elevated to the New Brunswick Court of Appeal in Fredericton to replace Justice J.R. Robertson who has resigned.
Baird was appointed a judge of the Court of Queen's Bench, Family Division, in 2008. Prior to her appointment, she had practised family law and personal injury litigation as well as been a director of court services, family division, of the New Brunswick Department of Justice from 1987 to 1989. She was called to the bar of New Brunswick in 1976 and in 2000, was appointed Queen's Counsel.
Master M. Deborah Hackett, will replace Baird on the Court of Queen's Bench, Family Division.
Hackett was called to the bar of New Brunswick in 1996. She was appointed a case management master in Saint John in 2010. Prior to that, she was the director of policy and planning with the N.B. Department of Justice and Consumer Affairs and the Office of the Attorney General as well as holding a number of other positions in government. She started in private practice from1996 to 1999.
In British Columbia, Supreme Court Justice John E.D. Savage has been elevated to the B.C. Court of Appeal of British Columbia and the Court of Appeal of Yukon. He replaces Justice K.E. Neilson, who elected to become a supernumerary judge as of July 1, 2014.
Savage was appointed a judge of the Supreme Court of British Columbia in 2008. Prior to his appointment, he was with the firm Crease Harman & Co., where he had practised administrative law and real property assessment since his call to the bar in 1978.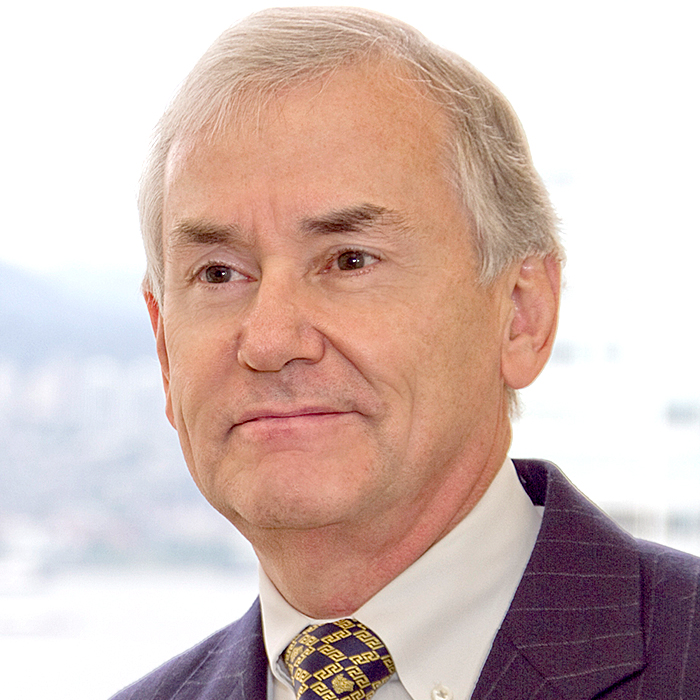 Martha M. Devlin, a lawyer with the Public Prosecution Service of Canada in Vancouver, was appointed to the Supreme Court of British Columbia to replace Savage.
Devlin was called to the bar in 1994 and appointed Queen's Counsel in 2009. She has been senior general counsel with the PPSC in Vancouver since 2011. Prior to that, she was associate chief federal prosecutor from 2001to 2011, and federal Crown counsel with the federal prosecution service, British Columbia and Alberta Regions, from 1994 to 2001. Her main area of practice was criminal law.
At the Federal Court, Simon Fothergill, a counsel with the Privy Council Office in Ottawa, has been appointed a judge. He replaces justice E.P. Blanchard, who passed away June 27, 2014.
Fothergill was called to the Ontario bar in 2006 and is a past member of the bars of British Columbia, Alberta, and the Yukon. In 2013, he was appointed Queen's Counsel. He has been deputy secretary to the cabinet and counsel to the privy council office since 2013. Prior to that, he had been with the Department of Justice Canada since 1991 in various positions.
Calgary lawyer C. Michael Ryer, counsel to Deloitte Tax Law LLP, has been appointed to the Federal Court of Appeal to replace Justice K.R. Sharlow, who retired Sept. 30, 2014.
Ryer was admitted to the Saskatchewan bar in 1975 and in Alberta in 1977. He was senior legal counsel with Deloitte Tax Law LLP in Calgary since 2009. From October 2006 to December 2009, he served as a judge of the Federal Court of Appeal. Prior to 2006, he practised income tax law with Bennett Jones LLP
Update 4:15 pm.: Information about Ontario appointments added and comment from DoJ.
Update Dec. 17: Feds release list of new appointments to Ontario bench. Read story here.