It is no secret access to justice in Ontario is in a grave state. A recent report by the Action Committee on Access to Justice in Civil and Family Matters, chaired by Supreme Court of Canada Justice Thomas A. Cromwell, stated nearly 12 million Canadians will experience at least one legal problem in a three-year period, and few will have the resources to solve them.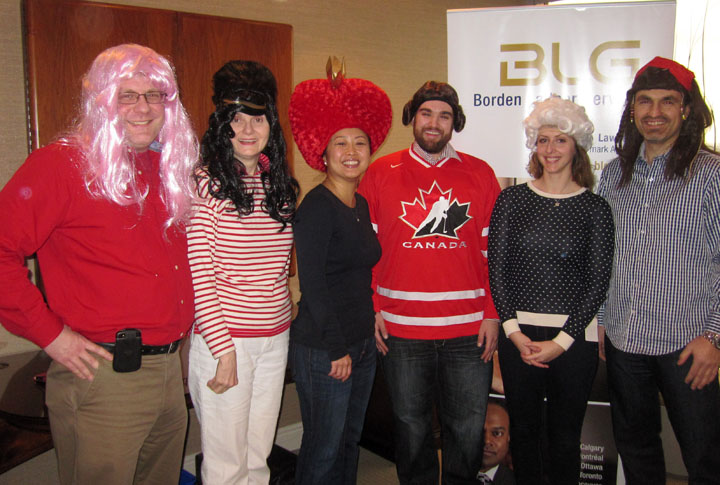 It also noted that members of poor and vulnerable groups are particularly prone to legal problems, and unresolved legal problems can often lead to other legal, social, and health-related issues.
A new fundraiser to help support access to justice initiatives kicks off tomorrow. Flip Your Wig for Justice is a pledge-based fundraiser to support seven justice groups: the Association in the Defense of the Wrongly Convicted, the Canadian Civil Liberties Association, Community Legal Education Ontario, the Metropolitan Action Committee on Violence Against Women and Children, the Ontario Justice Education Network, Pro Bono Law Ontario, and Pro Bono Students Canada.
Participants commit to wearing a wig (judicial or wacky) on March 6 and seek out pledges from their colleagues, friends, and family.
Borden Ladner Gervais LLP has already put its spin on the event. It formed a business department team and a litigation department team, each made up of four people from junior associates to senior partners, and challenged each of them to raise as many donations as possible. The winning team will have the right to select the most outrageous and wacky wigs for the losing team to wear tomorrow.
More than happy to get on board were Sean Weir, BLG's national managing partner and chief executive officer, and Frank Callaghan, managing partner of the Toronto office, who donned "Jack Sparrow" and "80's mullet" wigs to show their support. The firm will hold a big reception on the evening of March 6.
Ron Foerster, senior commercial litigation partner and chairman of the Toronto office's pro bono committee says, "It is an absolute, core responsibility for lawyers to do what they can to improve access to justice. Without giving back, our profession would not be what it is."
Ontario law schools are also taking part in the first Flip Your Wig. The deans of all Ontario law schools have endorsed the event, and many of those schools are hosting special awareness and fundraising events to take part.
At Osgoode Hall Law School, students are running a "Wizards of Oz(goode)" wig-making party open to all students and faculty. The University of Toronto is hosting an access to justice panel event featuring speakers from organizations supported by the campaign.
For more information on Flip Your Wig for Justice, and how to participate and donate, follow
@FlipWig
on Twitter or visit
flipyourwigforjustice.ca.
Dimitri Bollegala and Pamela Seto are articling students at the Toronto office of BLG.