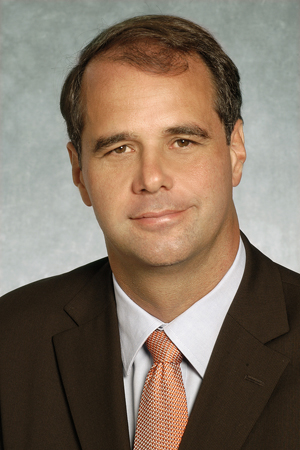 Last March, the Ontario Court of Appeal provided guidance on the proper territorial sphere of the Ontario Securities Act, holding that an issuer whose securities are not publicly traded in Canada can be subject to a statutory cause of action by purchasers in the Canadian secondary market. This landmark decision accords the objectives of the Securities Act as well as the reasonable expectations of Ontario residents who purchase securities in Ontario. It also sends a strong message to issuers operating in the province that they cannot avoid liability in this province by listing their securities abroad.

This proposed class action, Abdula v. Canadian Solar Corp., arose out of alleged misrepresentations contained in press releases, financial statements, and an annual report released by Canadian Solar Inc. in Ontario. Tajdin Abdula, the proposed representative plaintiff, alleged that Canadian Solar materially overstated its financial results. Canadian Solar's shares are not publicly traded in Canada — they are traded over the American NASDAQ exchange. At issue was whether Canadian Solar could be subject to a statutory cause of action by purchasers in the secondary market for a misrepresentation in the issuer's disclosure pursuant to s. 138.3 of the Ontario Securities Act, even though its securities were not publicly traded in Canada.

Part XXIII.1 of the act, "Civil Liability for Secondary Market Disclosure," was enacted Dec. 31, 2005. The statutory cause of action created by s. 138.3 gives investors in secondary markets a right of action against a "responsible issuer" for misrepresentations released in documents or contained in public oral statements. A "responsible issuer" is defined in s. 138.1 of the act as (a) a "reporting issuer," or (b) "any other issuer with a real and substantial connection to Ontario, any securities of which are publicly traded."

Canadian Solar did not fall within part (a) of the definition, since it was not a reporting issuer within the province of Ontario, and accordingly, was not required to file the documents containing the alleged misrepresentation with the Ontario Securities Commission.

Canadian Solar is engaged in the design, development, manufacture, and sale of solar cell and solar module products. Its shares are traded abroad and its principle place of business is in China, where the majority of its senior executive officers live and manufacturing operations occur. Neither its chief executive officer or its chief financial officer reside in Canada, and neither of them resided in China during the period when the alleged misrepresentations were said to have made. Furthermore, Canadian Solar was only required to file the documents containing the alleged misrepresentations with the U.S. Securities Exchange Commission, not the OSC.

However, Canadian Solar is a CBCA corporation with its registered office, its principal executive office, and business operations located in Ontario, and at least some of Canadian Solar's secondary market disclosure emanated from Ontario.

The question the Court of Appeal sought to determine was whether Canadian Solar had a "clear and substantial connection to Ontario." Justice Alexandra Hoy, for the Court of Appeal, found these factors constituted a sufficient connection between Ontario and Canadian Solar within the meaning of a "responsible issuer" in s. 138.1(b) to potentially subject Canadian Solar to a statutory cause of action pursuant to Part XXIII.1 of the act.

This decision is consistent with the stated objectives the Securities Act as a whole, and Part XXIII.1 specifically. One purpose of the act is to provide protection to investors from unfair, improper, or fraudulent practices. The act also has the purpose of fostering fair and efficient capital markets, and confidence in capital markets.

One of the purposes of Part XXIII.1 is to provide compensation to injured investors. As an Ontario investor who alleges that he suffered damages as a result of a misrepresentation in documents released in Ontario, Abdula would reasonably expect that his claim for misrepresentations would be determined by an Ontario court. These objectives do not support restricting the application of civil liability for secondary market disclosure to those issuers whose securities are publicly traded in Canada.

By not applying a bright-line test to the question of the act's jurisdictional reach, this decision puts foreign-listed Ontario operated issuers on notice that they may not be able to avoid liability to secondary market purchases in this province for misrepresentations in their disclosure. Where the courts eventually draw the line, however, awaits another day.