After resigning the position in April and accusing the university administration of systemic discrimination, former dean of law at Lakehead University Angelique EagleWoman is suing the school for constructive dismissal and employment discrimination.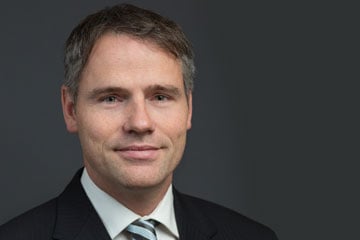 After resigning the position in April and accusing the university administration of systemic discrimination, former dean of law at Lakehead University Angelique EagleWoman is suing the school for constructive dismissal and employment discrimination.
The statement of claim, which was served on Nov. 20, says the university undermined her authority and effectiveness, creating a "poisoned" work environment, forcing her to resign. EagleWoman, who had been at the school from January 2016 until April 2018, says she was not given sufficient resources to carry out the law school's mandate and micromanaged in a "demeaning and paternalistic" manner by the university administration.
Eaglewoman is suing for $2.67 million, including for damages equivalent to her salary and benefits as dean and tenured professor for the period remaining on her contract and until age 71, for future salary if her contract had been renewed, moral and aggravated damages and punitive damages.
"Lakehead University senior administration imposed conditions of work on dean EagleWoman that made it impossible for her to continue in her position," says Paul Champ of Champ & Associates in Ottawa, who is representing EagleWoman. "They regularly micro-managed her in a manner that is completely inconsistent with the dean's position. They regularly undermined her with respect to her faculty and staff. And further, there was a significant under-resourcing and understaffing at the faculty and the school of law that made it almost impossible for EagleWoman to manage the law school."
The second element of the claim is that EagleWoman's experience took place because she is Indigenous. The statement of claim says the hostility, lack of support, micro-management and questioning of her judgment, abilities and leadership style was attributable to her being a woman and Indigenous.
Part of the claim also involves the fact that EagleWoman was originally given the salary of $210,000 a year, $9,000 less than her predecessor, who was white and male, before she complained and was given a raise.
"There's no way that any person who was white in that position as dean would have been handled or treated in the way that dean EagleWoman was," he says.
The micromanaging claimed by the plaintiff includes requiring EagleWoman to hand over her correspondences with faculty and staff for review and intervening regularly in her management of staff and faculty.
"We say all those factors demonstrate that she was treated in this way due to paternalistic and discriminatory attitudes toward the Indigenous peoples and that's the basis of the Human Rights Code claim," Champ says.
Also representing EagleWoman is David Nahwegahbow of Nahwegahbow Corbiere Genoodmagejig Barristers & Solicitors. Nahwegahbow says the university touted itself as having an Indigenous focus and publicized its hiring of the first Indigenous law dean in Canada.
"The first Indigenous law dean ever appointed in the country. The university certainly used that in their marketing efforts and were able to trumpet it as a huge accomplishment for their university and effectively wound up not fulfilling on the commitment that was explicit in that objective, which was to create a law school that would cater to northern issues, small-law practices and Indigenous law and Indigenous reconciliation," he says.
Legal Feeds received the following statement from Lakhead media relations: "We have received a statement of claim from Angelique EagleWoman's lawyer. Lakehead University does not comment on any litigation or personnel matters."
EagleWoman is also suing under s. 5 of the Ontario Human Rights Code, which affords equal treatment, free from discrimination, in the workplace.
The punitive damages are "to punish the defendant for misrepresentations to the plaintiff and the broader aboriginal community," according to the statement of claim.
EagleWoman was herself accused of discrimination by two Lakehead staff members, Amanda Trevisanutto and Annet Maurer.
According to the statement of claim, a pattern of disrespect from Trevisanutto, who was office administrator at Lakehead's community legal clinic, led EagleWoman not to renew Trevisanutto's contract in June 2016. Trevisanutto later filed an application with the Human Rights Tribunal of Ontario alleging EagleWoman discriminated against her as a young white woman, pointing to the fact EagleWoman had sought to recruit and retain Indigenous faculty, staff and students.
Annet Maurer left the school in December 2016 and commenced civil action against the university the following February, also saying she was discriminated against because she was a white woman. She did not name EagleWoman in the claim, but EagleWoman's "published work and support for an Indigenous focus at the law school was used to infer discrimination."
Lakehead settled both Trevisanutto's and Maurer's claims and EagleWoman says she was not consulted in that process.
EagleWoman, 48, is a scholar of Indigenous law and member of the Sisseton-Wahpeton Oyate Tribe. Before arriving at Lakehead, she taught at the University of Idaho College of Law. She was appointed dean of law at Lakehead in December 2015 for a period of five years and two months.
She is now a visiting professor of law at the Mitchell Hamline School of Law in St. Paul, Minn.
"I moved my family to Thunder Bay and was looking forward to a long and productive career as Dean and Professor of Law," said EagleWoman in a press release prepared by her lawyers. "This was an exciting opportunity for me to work in a law school committed to legal education that emphasizes Indigenous law and perspectives. But I found the reality at Lakehead University did not match its many promises, to me or the local Indigenous communities. The law school is under-resourced and has never reached the full complement of faculty required by the regulatory bodies. I was forced to carry nearly a full teaching load while still fulfilling my duties as dean."