Two former Supreme Court of Canada justices have received the Companion of the Order of Canada.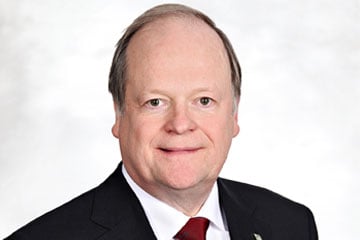 Two former Supreme Court of Canada justices have received the Companion of the Order of Canada.
Thomas Cromwell and Louis LeBel were named Dec. 29 by Governor General of Canada Julie Payette, along with 123 other new appointments to the Order of Canada including three other lawyers.
Cromwell joined the Ottawa office of Borden Ladner Gervais LLP as counsel in February 2017 following his retirement from the SCC where he served as a justice from December 2008 to September 2016.
LeBel retired from the SCC in 2014 after 14 years. Following his retirement, he joined Langlois lawyers LLP in May 2015 as legal counsel in the firm's Quebec and Montreal offices. He has also been resident judge at the Faculty of Law at Laval University.
Also named as an Officer of the Order of Canada was Francois Crépeau of Montreal for his research and contributions to international law and efforts to promote civil rights, particularly with respect to refugees.
Crépeau is a professor at the McGill Faculty of Law where he holds the Hans and Tamar Oppenheimer Chair in Public International Law. He was the United Nations Special Rapporteur on the Human Rights of Migrants from 2011 to 2017. Until 2011, he also sat on the Quebec Law Society's Committee on Human Rights and Committee on Citizenship and Immigration.
Jocelyn Downie of Halifax was named a Member of the Order of Canada for her contributions to Canadian health law and policy, notably through her efforts to promote high-quality end-of-life care.
Downie is a professor of law at Dalhousie University at the Schulich School of Law. She teaches health-care ethics and law in the law school and health law in the medical school at Dalhousie. She also teaches legal ethics and professional responsibility at the law school.
Dale H. Lastman, chairman of Goodmans LLP, was also named a Member of the Order of Canada for his contributions to the growth of the Canadian sports industry and for his volunteer work in support of health initiatives and LGBTQ2 communities.
Lastman practises corporate, commercial and securities law and is a director of Maple Leaf Sports & Entertainment Ltd. and serves as an alternate governor for the National Hockey League and National Basketball Association and a governor of the Toronto Argonauts for the Canadian Football League.
Established in 1967 by Her Majesty Queen Elizabeth II, the Order of Canada is the cornerstone of the Canadian Honours System, and it recognizes outstanding achievement, dedication to the community and service to the nation.
The Order recognizes people in all sectors of Canadian society.
Click here for a full list of the recipients named last week. They will be invited to accept their insignia at a ceremony to be held at a later date.